Steve Greig
DATE OF SCHOOL VISIT
Steve will be available Monday, September 16 and Tuesday, September 17. Steve will be doing morning visit and afternoon visits. (Please indicate your date and time preferences.).
AUTHOR
Steve Greig
ABOUT THE AUTHOR
Steve Greig is an accountant whose passion for animals has led to him becoming a sought-after advocate for pet adoption. He has appeared on television and been covered by many publications, including NBC Nightly News, ABC News, Fox 5, Animal Planet, Bravo, Rachel Ray, Today.com, Huffington Post, Country Living, PetInsider, Susie's Senior Dogs, The Dodo, and more)
ABOUT THE BOOK: The One and Only Wolfgang
From Instagram sensation Steve Greig and New York Times bestselling author Mary Rand Hess comes The One and Only Wolfgang. This humorous, heartwarming story about Greig's real-life menagerie of senior rescue animals affirms that, in a family, everyone belongs. What makes a family? Is it sharing favorite foods, cuddling up for snuggle time, loving each other no matter what you look like in the morning? For Steve Greig's oddly wonderful, real-life family of senior dogs, chickens, rabbits, and a pig named Bikini, family is all those things and then some! Meet the Wolfgang, a loveable bunch of animals belonging to Steve and each other. Greig looked for the most "unadoptable" animals and gave them a home. Appearing on the popular Instagram account Wolfgang2242 with close to 800 thousand fans and growing, this lovable bunch is now starring in their very first children's book that showcases the importance of family. Featuring unique, whimsical art from Nadja Sarell combined with comical photographs of the Wolfgang, The One and Only Wolfgang will remind readers that no matter how old or how odd, everyone can find a place to belong.
Curriculum and activity kit featured below!
LENGTH & TOPIC OF PRESENTATION
15-20 minutes, plus Q&A
From pet rescue to one big happy family! He will bring a dog or two, if approved by the school; tell some stories of the animals, show some funny pictures and read part of the book. His message is that family is everything.
SCHOOL TYPE & GRADES
Elementary school, Grades K-5
DESIRED # OF STUDENTS
50+
AV NEEDS
Projector, projector screen, microphone. And a water bottle.
HASHTAGS/SOCIAL MEDIA
#TatteredCover @wolfgang2242 on Instagram

ORDER FORMS
Tattered Cover will design an order form that the school should distribute in advance of the author visit, and again on the day of the event to all student attendees.
ONLINE ORDERING LINK
Link to share with students and their families to order Steve's books: https://www.tatteredcover.com/book-list-steve-greig. Please make sure anyone ordering online includes the name of your school in the Notes section of the order and if they'd like to pick up the book from you at the school. Please DO NOT give a book to someone who says they ordered online unless they have the printed confirmation. PLEASE KEEP THIS! You'll need to include these confirmations when returning the leftover books so you won't be charged for them! If they do ask you for a book without a confirmation, just email us the name of the student and parent's name and we can check. DEADLINE: Online orders with SCHOOL PICK UP will only be available for one week after the school visit. Orders placed after that time will need to be picked up at one of our locations, or shipped.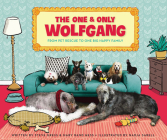 $17.99
ISBN: 9780310768234
Availability: On Our Shelves Now
Published: Zonderkidz - September 3rd, 2019
---