Robin Barone
DATE OF SCHOOL VISIT
Thursday, February 8 (afternoon only); Friday, February 9; Monday, February 12; Tuesday, February 13. (Robin will visit two schools each day: one in the morning and one in the afternoon. Please indicate your preference.)
AUTHOR
Robin Barone
ABOUT THE AUTHOR
Robin N. Barone is the author of the new children's book series Where Is Robin? She is an avid traveler has lived in New York, Washington D.C., Buenos Aires, Paris, and Singapore in addition to visiting over 50 countries and 5 continents.
ABOUT THE BOOK: Where Is Robin? Los Angeles
Readers will fall in love with the "City of Angels" as Robin guides them on a tour of Los Angeles. From the Marina del Rey and beautiful Venice Beach, travel to the heart of downtown to visit astonishing landmarks such as the Hollywood sign, the Walk of Fame, Sunset Boulevard, Rodeo Drive in Beverly Hills, Century City, and so much more. Through all of her adventures, Robin connects with local people and places to discover their culture, history, and why they are unique.
LENGTH & TOPIC OF PRESENTATION
45 minutes.
For students younger than grades 2/3, the presentation is a story time.
For older students, the presentation is an interactive workshop called "Dream, plan, go." where Robin uses book writing and traveling experiences to teach resiliency. Each student develops an idea over the course of 45 minutes into actionable steps. My presentation also includes fabulous pictures from my adventures abroad. For the interactive presentations students need to bring a pen. I provide the handout. I provide direction during the lesson and I ask teachers to help me guide their students particularly to provide attention to students that need greater attention.
SCHOOL TYPE & GRADES
Elementary School and Middle School; grades K-6
DESIRED # OF STUDENTS
Between 10 and 250 students.
AV NEEDS
Projector, projection screen, and microphone (if a large audience.) And a bottle of water.
HASTAGS/SOCIAL MEDIA
#RobinBarone, #whereisrobinusa, #tatteredcover

ORDER FORMS
Tattered Cover will design an order form that the school should distribute in advance of the author visit, and again on the day of the event to all student attendees.
ONLINE ORDERING LINK
Link to share with students and their families to order Robin's books: www.tatteredcover.com/book-list-robin-barone Please make sure anyone ordering online includes the name of your school in the Notes section of the order and if they'd like to pick up the book from you at the school. Please DO NOT give a book to someone who says they ordered online unless they have the printed confirmation. PLEASE KEEP THIS! You'll need to include these confirmations when returning the leftover books so you won't be charged for them! If they do ask you for a book without a confirmation, just email me the name of the student and parent's name and I can check.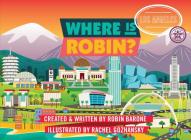 $16.95
ISBN: 9780990631088
Availability: Available to Order - Usually Arrives in Our Store in 4 to 7 Days
Published: Diplomat Books - February 2018
---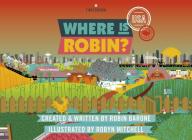 $20.00
ISBN: 9780990631002
Availability: Available to Order - Usually Arrives in Our Store in 4 to 7 Days
Published: Diplomat Books - March 2016
---