Lora Koehler
DATE OF SCHOOL VISIT
Lora will be available October 11. She will be doing a morning visit and afternoon visit. (Please indicate your time preference.).
AUTHOR
Lora Koehler
ABOUT THE AUTHOR
Lora Koehler is a children's author and librarian who lives in Salt Lake City, Utah, ten minutes from the nearest trailhead. Her first picture book, The Little Snowplow, debuted at #1 on the New York Times Picture Book Bestseller list.
Download and use the Little Snowplow Activity Kit!
ABOUT THE BOOK: The Little Snowplow Wishes for Snow
The plucky little hero of the #1 New York Times bestseller The Little Snowplow returns in a story about wishing, waiting, and the magic of a first snowfall. The little snowplow loves his job on the Mighty Mountain Road Crew, but the work he loves best is plowing snow. Throughout the year, he wishes for snow to come, but winter begins without a single flake in sight. As the weeks pass and the little snowplow's birthday approaches, he starts to wonder whether it will snow at all. Will the little snowplow's birthday dreams come true?
LENGTH & TOPIC OF PRESENTATION
Length: 30-45 minutes
Possible topics: wishes vs. goals (and how do you work to meet your goals); writing process; writing careers (if they happen to be working on careers in the classroom); how a book is made
SCHOOL TYPE & GRADES
Elementary school. Grades K-4.
DESIRED # OF STUDENTS
50-90
AV NEEDS
Projector, projector screen, lightning digital AV adapter; or flipchart and markers (depending on presentation). A bottle of water.
HASHTAGS/SOCIAL MEDIA
#TatteredCover @LoraKoehler

ORDER FORMS
Tattered Cover will design an order form that the school should distribute in advance of the author visit, and again on the day of the event to all student attendees.
ONLINE ORDERING LINK
Link to share with students and their families to order Lora's books: https://www.tatteredcover.com/book-list-lora-koehler. Please make sure anyone ordering online includes the name of your school in the Notes section of the order and if they'd like to pick up the book from you at the school. Please DO NOT give a book to someone who says they ordered online unless they have the printed confirmation. PLEASE KEEP THIS! You'll need to include these confirmations when returning the leftover books so you won't be charged for them! If they do ask you for a book without a confirmation, just email us the name of the student and parent's name and we can check. DEADLINE: Online orders with SCHOOL PICK UP will only be available for one week after the school visit. Orders placed after that time will need to be picked up at one of our locations, or shipped.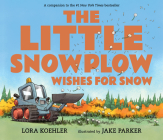 $16.99
ISBN: 9781536201178
Availability: On Our Shelves Now
Published: Candlewick - October 8th, 2019
---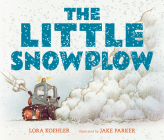 $8.99
ISBN: 9781536203400
Availability: On Our Shelves Now
Published: Candlewick - October 2nd, 2018
---