Lily Williams
DATE OF SCHOOL VISIT
Flexible dates. (Please indicate your DATE and TIME OF DAY preference.) These visits will include a speaking fee which can be found on Lily's website: https://lilywilliamsart.com/school-visits/
AUTHOR
Lily Williams
ABOUT THE AUTHOR
Lily Williams grew up in Northern California. She received her B.F.A. with high distinction from California College of the Arts. Lily seeks to inspire change, engage audiences, and educate people of all ages with her artwork. Her work can be seen in film, books, and on the web. If Sharks Disappeared is her first children's book. Her next book, If Polar Bears Disappeared, was published in August, 2018.
ABOUT THE BOOK: If Sharks Disappeared
A healthy ocean is home to many different kinds of animals. They can be big, like a whale, tiny, like a shrimp, and even scary, like a shark. Even though sharks can be scary, we need them to keep the oceans healthy. Unfortunately, due to overfishing, many shark species are in danger of extinction, and that can cause big problems in the oceans and even on land. What would happen if this continued and sharks disappeared completely? Artist Lily Williams explores how the disappearance would affect other animals across the whole planet in this clever book about the importance of keeping sharks, and our oceans, healthy.
LENGTH & TOPIC OF PRESENTATION
Each of Lily's presentation is 45 minutes. Lily loves using humor and heart to connect audiences of all ages to science, art, and the creative journey. Her talks range from broad topics such as illustration, animation and breaking into the creative field and finding your artistic voice -- to specifc talks about her process of writing a children's book and combining art and science to educate. Lily enjoys connecting people with her inner creativity. Lily has four presentations. Please select the one that works best for you.
DRAW MY LIFE (grades K-4): How did Lily become and author and illustrator? Lily focuses on her shark art and ocean health activism. Best for younger audiences/grades and for larger groups.
ART & SCIENCE (grades 5-12): A behind-the-scenes look at fact-finding and how she distills scientific concents to illustrate. Touching on fact-checking, reliable sources, and working with scientists with an emphasis on If Sharks Disappeared.
ART & THE INTERNET (grades 6-12): The internet can be a powerful tool for creatives when used well. How to protect your art online and how Lily got her first book deal thanks to the magic of the World Wide Web.
ART: A CAREER (grades 9-12): This motivational talk is geared toward older students and focuses on the realities of making art a career. Highlight include embracing who you are, proper pricing, and the importance of manners.
SCHOOL TYPE & GRADES
Elementary school; grades K-2
DESIRED # OF STUDENTS
Lily would like to speak to a large group, so s many as possible!
AV NEEDS
Lily has a PowerPoint presentation and will need a computer/laptop with PowerPoint, projector, projection screen, and a microphone for larger spaces. Lily brings the presentation on a flash drive. No bottle of water needed; Lily brings her own.
HASHTAGS/SOCIAL MEDIA
#lilywilliams, #tatteredcover

ORDER FORMS
Tattered Cover will design an order form that the school should distribute in advance of the author visit, and again on the day of the event to all student attendees.
ONLINE ORDERING LINK
Link to share with students and their families to order Lily's book: www.tatteredcover.com/book-list-lily-williams Please make sure anyone ordering online includes the name of your school in the Notes section of the order and if they'd like to pick up the book from you at the school. Please DO NOT give a book to someone who says they ordered online unless they have the printed confirmation. PLEASE KEEP THIS! You'll need to include these confirmations when returning the leftover books so you won't be charged for them! If they do ask you for a book without a confirmation, just email us the name of the student and parent's name and we can check. DEADLINE: Online orders with SCHOOL PICK UP will only be available for one week after the school visit. Orders placed after that time will need to be picked up at one of our locations, or shipped.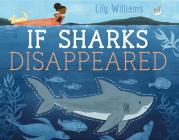 $17.99
ISBN: 9781626724136
Availability: On Our Shelves Now
Published: Roaring Brook Press - May 23rd, 2017
---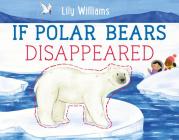 $17.99
ISBN: 9781250143198
Availability: On Our Shelves Now
Published: Roaring Brook Press - August 28th, 2018
---