Kim Tomsic
DATE OF SCHOOL VISIT
Flexible dates. (Please indicate your date and time preference.)
Kim's 45 minute presentation is free of charge. However, Kim is also available for half-day or full-day visits for a fee. Please let us know if you're interested in this.
ABOUT THE AUTHOR
When Kim Tomsic was a kid, she wished for rollerskates, a racetrack, and the ability to fly. Her wishes came true! The rollerskates showed up with a big red bow; the SpeedTrax slot car racetrack was owned by her brother (thankfully he shared); and flying…well, if she squeezed her eyes tight enough, a good bounce on the trampoline felt as magical as a set of wings. Kim still loves wishing at 11:11 from her home in Boulder, CO, which she shares with her husband, two children, and two dogs. Kim is the author of The 11:11 Wish, a 2018 middle grade novel. She also has two picture books releasing with Chronicle in 2019 and 2020. She is also the Co-Regional Advisor for the Rocky Mountain Chapter of the Society of Children's Book Writers and Illustrators.
ABOUT THE BOOKS: The 11:11 Wish and Guitar Genius

THE 11:11 WISH: "A pawsitively magical twist on middle school mayhem."--Ingrid Law, Newbery Honor-winning author of Savvy
Megan Meyers has a foolproof plan to reinvent herself at her new school. Good-bye, dorky math nerd; hello, friend magnet But her first day at Saguaro Prep starts off weird to the tenth power. When she's dared to "make something exciting happen," Megan is thrown into the middle of an epic power struggle between the two seventh-grade Spirit Captains. So with nothing to lose, Megan wishes for "some magic" as her classroom's cat clock chimes 11:11--and is granted an enchanted teen magazine promising miracle makeovers and sure-fire secrets for winning friends and crushes. But magic can have dangerous side effects, and as her social life grows exponentially worse, Megan begins to wonder if wishing was ever a purrfect idea. SPECIAL APPEAL: New girl fitting in, STEM, magic, animals.
Book Trailer for The 11:11 Wish!
GUITAR GENIUS: This is the story of how Les Paul created the world's first solid- b
ody electric guitar, countless other inventions that changed modern music, and one truly epic career in rock and roll. How to make a microphone? A broomstick, a cinderblock, a telephone, a radio. How to make an electric guitar? A record player's arm, a speaker, some tape. How to make a legendary inventor? A few tools, a lot of curiosity, and an endless faith in what is possible. Featuring richly detailed, dynamic illustrations by Brett Helquist, this unforgettable biography will resonate with inventive readers young and old.
Teaching Guide for Guitar Genius!
LENGTH & TOPIC OF PRESENTATION
45-50 minutes, plus Q&A.
SCHOOL TYPE & GRADES
Elementary School and Middle School; grades 3-7
DESIRED # OF STUDENTS
An auditorium-sized audience.
AV NEEDS
Input/audio/connections to run a one minute YouTube video from Kim's ASUS Notebook PC so there is both SOUND and IMAGE and INTERNET; dongle/cord to connect Kim's ASUS Notebook PC to school's projector, projection screen in order to show a PowerPoint presentation. Microphone if large audience. And a bottle of water.
HASHTAGS/SOCIAL MEDIA
#11:11Wish, #kimtomsic, #tatteredcover
ORDER FORMS
Tattered Cover will design an order form that the school should distribute in advance of the author visit, and again on the day of the event to all student attendees.
ONLINE ORDERING LINK
Link to share with students and their families to order Kim's book: www.tatteredcover.com/book-list-kim-tomsic
Please make sure anyone ordering online includes the name of your school in the Notes section of the order and if they'd like to pick up the book from you at the school. Please DO NOT give a book to someone who says they ordered online unless they have the printed confirmation. PLEASE KEEP THIS! You'll need to include these confirmations when returning the leftover books so you won't be charged for them! If they do ask you for a book without a confirmation, just email us the name of the student and parent's name and we can check. DEADLINE: Online orders with SCHOOL PICK UP will only be available for one week after the school visit. Orders placed after that time will need to be picked up at one of our locations, or shipped.

$16.99
ISBN: 9780062654946
Availability: On Our Shelves Now
Published: Katherine Tegen Books - February 13th, 2018
---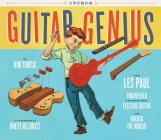 $17.99
ISBN: 9781452159195
Availability: On Our Shelves Now
Published: Chronicle Books - April 9th, 2019
---