Historic LoDo: Guests are invited to an evening of indie fiction from local publisher Running Meter Press.
Writer and seasoned book reviewer Barry Wightman will read from and sign his debut novel Pepperland (Running Meter Press), a noir love letter to the magic of music, the talismanic powers of new-fangled computers and a generational urge to change the world. It's one big, historical, multi-track concept album. Funny and satirical, told in fast-moving rock 'n roll riffs and rhythms by the noted Music and Cultural Authority, Martin Alan "Pepper" Porter, Pepperland is about
missing information, missing people, missing guitars, paranoia, Q & A, brothers, revolution, Agents of the Federal Government, IBM, interviews in Rolling Stone (real, imagined, or otherwise), Hugh Hefner, the birth of the Internet, a talking bear, the 18 minute Watergate tape gap, a Dark Stranger, love, death and the search for it amidst the wreckage of recession-wracked, entropically rundown mid-seventies America. Think the Ramones meet Jane Fonda meets Bill Gates.
"Wightman's first novel is a riotous, occasionally electrifying celebration of love and music, capturing the turmoil of its times with a touch of otherworldliness that seems right in sync with rock 'n' roll...." ~ Starred review from Booklist 
Can't make it to the signing? Request an autographed copy here: books@tatteredcover.com
Running Meter Press publishers Mark Stevens and Mike Keefe will present The Heart of Darkness Club (Running Meter Press), the third of ten comic
novels by the late Gary Reilly featuring Denver cab driver Brendan Murphy, a.k.a. "Murph," which began with The Asphalt Warrior, followed by Ticket to Hollywood.
"I had been driving a taxi for fourteen years, longer than I had done anything in my life except watch TV. I thought of this as I drove my heap out of Rocky Cab and headed toward Capitol Hill.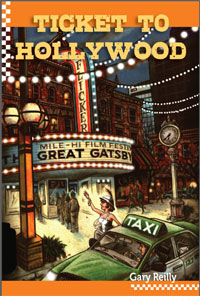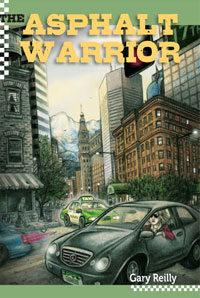 For the past fourteen years I had lived in a kind of hermetically sealed world, like one of those glass balls filled with water and artificial snow that billionaires drop off their deathbeds." ~ Murph
Can't make it to the signing? Request an autographed copy here: books@tatteredcover.com
Event date:
Tuesday, May 28, 2013 - 7:30pm

$19.95
ISBN: 9780984786039
Availability: Available to Order - Usually Arrives in Our Store in 4 to 7 Days
Published: Running Meter Press - June 28th, 2017
---

$14.95
ISBN: 9780984786008
Availability: On Our Shelves Now
Published: Running Meter Press - October 24th, 2016
---
$14.95
ISBN: 9780984786015
Availability: On Our Shelves Now
Published: Running Meter Press - November 28th, 2012
---