Buying Gift Cards is easy! Simply hover over 'SHOP', select 'Gift Cards', and complete your details.
Free shipping over $75.00 on all Media Mail eligible orders.
The Last Chronicle of Barset (Paperback)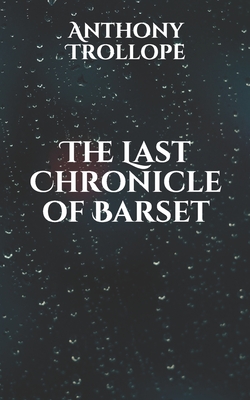 Email or call for price. Handling fee may apply.
Available to Order - Usually Arrives in Our Store in 4 to 7 Days
Description
---
I can never bring myself to believe it, John," said Mary Walker, the pretty daughter of Mr. George Walker, attorney of Silverbridge. Walker and Winthrop was the name of the firm, and they were respectable people, who did all the solicitors' business that had to be done in that part of Barsetshire on behalf of the Crown, were employed on the local business of the Duke of Omnium who is great in those parts, and altogether held their heads up high, as provincial lawyers often do. They, -the Walkers, -lived in a great brick house in the middle of the town, gave dinners, to which the county gentlemen not unfrequently condescended to come, and in a mild way led the fashion in Silverbridge. "I can never bring myself to believe it, John," said Miss Walker. "You'll have to bring yourself to believe it," said John, without taking his eyes from his book. "A clergyman, -and such a clergyman to.