Free Shipping over $50.00
within USA
De Profundis: Large Print (Paperback)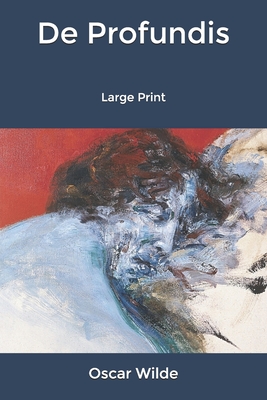 Please email or write store for pricing and availability information.
Special Request - May Not Be Available
Description
---
In 1891 Wilde began an intimate friendship with Lord Alfred Douglas, a young, vain aristocrat. As the two grew closer, family and friends on both sides urged Wilde and Douglas to lessen their contact. Lord Alfred's father, the Marquess of Queensberry, often feuded with his son over the topic. Especially after the suicide death of his eldest son, the Viscount Drumlanrig, Queensberry privately accused them of improper acts and threatened to cut off Lord Alfred's allowance. When they refused, he began publicly harassing Wilde. In early 1895 Wilde had reached the height of his fame and success with his plays An Ideal Husband and The Importance of Being Earnest on stage in London. When Wilde returned from holidays after the premieres, he found Queensberry's card at his club with the inscription: "For Oscar Wilde, posing somdomite.Unable to bear further insults and encouraged by Lord Alfred (who wanted to attack his father in every possible way), Wilde sued Queensberry for criminal libel. Wilde withdrew his claim as the defence began, but the Judge deemed that Queensberry's accusation was justified. The Crown promptly issued a warrant for his arrest and he was charged with gross indecency with other men under the Labouchere Amendment in April 1895. The trial was the centre of public discussion as details of Wilde's consorts from the working class became known. Wilde refused to admit wrongdoing and the jury were unable to reach a verdict. At the retrial Wilde was sentenced to two years' imprisonment, to be held to hard labour.