Buying Gift Cards is easy! Simply hover over 'SHOP', select 'Gift Cards', and complete your details.
Free shipping over $75.00 on all Media Mail eligible orders.
The Last Chronicle of Barset: Large Print (Paperback)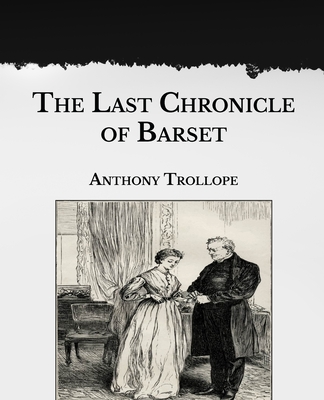 Email or call for price. Handling fee may apply.
Available to Order - Usually Arrives in Our Store in 4 to 7 Days
Description
---
The novel is notable for the non-resolution of a plot continued from the previous novel in the series, The Small House at Allington, involving Lily Dale and Johnny Eames. Its main storyline features the courtship of the Rev. Mr Crawley's daughter, Grace, and Major Henry Grantly, son of the wealthy Archdeacon Grantly. The Archdeacon, although allowing that Grace is a lady, doesn't think her of high enough rank or wealth for his widowed son; his position is strengthened by the Reverend Mr Crawley's apparent crime. Almost broken by poverty and trouble, the Reverend Mr Crawley hardly knows himself if he is guilty or not; fortunately, the mystery is resolved just as Major Grantly's determination and Grace Crawley's own merit force the Archdeacon to overcome his prejudice against her as a daughter-in-law. As with Lucy Robarts in Framley Parsonage, the objecting parent finally invites the young lady into the family; this new connection also inspires the Dean and Archdeacon to find a new, more prosperous, post for Grace's impoverished father.