La Locura de Almayer = Almayer's Folly (Coleccion Barbaros) (Paperback)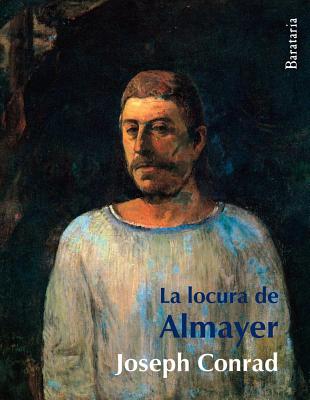 Please email or write store for pricing and availability information.
Special Request - May Not Be Available
Description
---
In Joseph Conrad's first novel, the old Scottish captain Tom Lingard, who has discovered an unexplored region of Borneo on the banks of the Pantai River where he trades in rattan and rubber with the natives, takes the young Dutch trader Kaspar Almayer under his wing. Almayer marries Lingard's adoptive daughter, a native Malay, and himself has a daughter, Nina, whom he loves dearly. His plan is to find a fabulous gold mine lost in the jungle and then to make his way to Europe in Nina's company. Nina, however, has fallen in love with Dain Maroola, the son of a powerful local maharaja. Conrad's tense narrative juxtaposes the petty and insignificant plans of man with the unprejudiced, unyielding, and immutable laws of nature.
En esta primera novela de Joseph Conrad, el viejo capitan escoces Tom Lingard, quien ha descubierto una zona inexplorada en la isla de Borneo a orillas del rio Pantain donde comercia el ratan y el caucho con los nativos malayos, se asocia en el negocio con el joven holandes Kaspar Almayer. Almayer se casa con la hija adoptiva de Lingard, una malaya nativa, y juntos tienen una hija, Nina, a quien Almayar quiere tiernamente. Su plan es conseguir una fantastica mina de oro en el interior de la selva y escapar luego con Nina hacia Europa. Nina, sin embargo, se ha enamorado de Dain Maroola, el hijo de un poderoso maharaja local. La tensa narrativa de Conrad yuxtapone los planes mezquinos e insignificantes del hombre con las leyes imparciales, implacables e inmutables de la naturaleza.
About the Author
---
Joseph Conrad was an English novelist of Polish ethnicity. He is the author of Heart of Darkness, Lord Jim, The Secret Agent, Typhoon, and Under Western Eyes.