Buying Gift Cards is easy! Simply hover over 'SHOP', select 'Gift Cards', and complete your details.
Free shipping over $75.00 on all Media Mail eligible orders.
Wild Life on the Rockies (Paperback)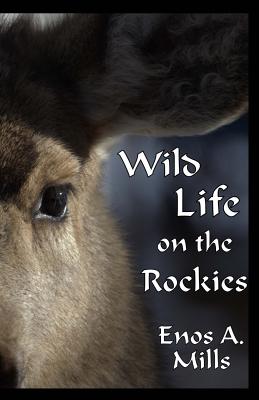 Email or call for price. Handling fee may apply.
Available to Order - Usually Arrives in Our Store in 4 to 7 Days
Description
---
This was Enos A. Mills' first major book, originally published by Houghton Mifflin. By 1909 he had climbed Long's Peak 257 times, and this book includes one of his most memorable trips to the top with little Harriet Peters. He also tells of his days as a Colorado Snow Observer, a canine argument between his dog Scotch and a pack of cunning coyotes, and a tale of two prospectors besieged in their cabin by three black bears. Fourteen stories round out this entertaining book. "Extraordinary interest attaches to his narratives of exciting adventure with snow slides, wild beasts and wild weather. He communicates to the reader something of his own sense of the beauties of the mountains and the delight of tramping among them." Philadelphia Press "The book is one which lovers of Nature should read; one which all who know the majesty of the continental divide will read with interest. Mr. Mills knows his subject as well as any writer in the country. There is not an uninteresting page between the covers". Springfield (Mass.) Republican "This book will be read with vast pleasure by innumerable nature-lovers who have lacked Mr. Mills's rare opportunities for most intimate association with Dame Nature in all her moods. It gives a clearer idea of the Rockies, their trees, flowers, plant life, birds, and beasts that may be gleaned from any other volume of its kind". Lincoln (Neb) Star "The fourteen essays in 'Wild Life on the Rockies' contain personal adventures, observations of nature, of trees and animals, told in a peculiarly ingenuous, simple manner that is extremely attractive. Mr. Mills conveys the spirit of the mountains to his readers." New York Sun "With the publication of this book Mr. Mills takes a place in the front rank of American nature writers. It is the outcome of the demands of thousands of his hearers that the personal experiences woven into his talks be put into permanent form. It is a book by a nature-lover of genuine enthusiasm, based on actual experiences in the fascinating region that he knows and loves. His text is as simple and straightforward as his own personality. It is convincing. It is adequate. He is equally at home in the technical and in the descriptive, and he tells a story well. Altogether, it is one of the most informing, entertaining, and fascinating nature books that one has seen in many a day." The Chicago Inter-Ocean "Mr. Mills has the faculty of making converts. He is a kind of evangelist of the wilderness, and when he preaches the gospel of the wilds you are convinced of the sincerity of its divine invitation. His book has the same convincing and fascinating quality as his lectures. The illustrations are exceptionally fine." St. Paul Dispatch.