Aerial (Paperback)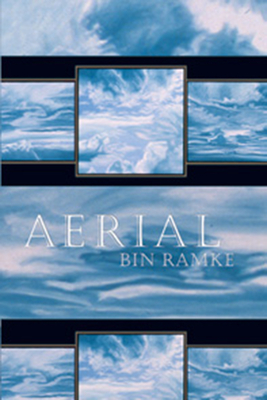 Please email or write store for pricing and availability information.
Special Request - May Not Be Available
Description
---
Aerial is concerned with the sky--its cloud-laden aspects in the first section, its dry realms of severe spirituality in the second. And as poetry is always about attention to language, the words "cloud" and "clod"--a shape of vapor and a shape of dirt--are key to this book's antithetical obsessions. But so, too, are words such as "father," "hunger," and "edge." The implied narrative behind the poems has to do with family, but especially with loss of family members and how the connections they once formed live on for good or ill. The frail human community--always touching earth and touched by sky, by winds, weather, and words as if from God or the gods--lies behind every stanza. Ramke's early work in mathematics and his many years as a literary editor result in a diction and style which moves readily among scientific, religious, and literary discourse and discoveries. His desire to bring "fact" into the sharpest focus (remembering the connection between fact and manufacture) results in a tumbling sort of movement through the shadowy areas of consciousness into the boundary areas where knowledge is adventure.
About the Author
---
BIN RAMKE, former editor of a book series for the University of Georgia Press, current editor of the Denver Quarterly and holder of the Phipps Chair in English at the University of Denver, studied mathematics in college before turning to poetry. Prior to that he spent a summer at age sixteen studying with topologist (and famously racist teacher) R.L. Moore at the University of Texas. He continues to see similar patterns arising from language and mathematics in all aspects of human consciousness and human behavior. His childhood in rural Louisiana and east Texas is also a part of the central concerns and beauty that his work tries to engage. But along with the beauty he experienced a particularly virulent ugliness, the racial hatred that was part of the American experience of the 1960s. The American South was an explicit and obvious force and subject in his first several books of poems but Ramke was never an easy fit into the "southern writing" category--probably for lack of adequate narrative. And yet in the last several books he has written extensively out of, or around, the devastations of hurricane and flood, especially Katrina and Rita, on the region.
Praise For…
---
"To address the enormity of death, Ramke has taken the route of assembling a compendium of speakers from far and recent history and from all four quarters of world: Biblical Luke, 6th century Roman Boethius, French philosopher Jean-Luc Nancy, Austrian avant-garde novelist Peter Handke, Newton of gravity's apple, and many others. Each contributes his or her small bit, from a sentence or two to a list torn from a larger text, leaving Ramke to build his brilliant poems around these fragments. In the end, Ramke's mordantly succinct "Nothing left to read or reason" (a reprisal of Beckett's "Nothing left to tell") best expresses that last, and saddest, of all endings. These poems are beautiful, disquieting, deeply felt, and ultimately tragic—since Ramke, and all his stand-in speakers, keep reaching obsessively for knowledge about something they know is ultimately unfathomable."  —Mary Jo Bang, author, Elegy: Poems
"For decades, Bin Ramke has been America's most intelligent poet, the only one to take up the challenges of Wallace Stevens' The Rock and to take them to new places where only courage, and the music of courage, can avail. But now, in Aerial, Ramke crosses all the way over to Wisdom. I never thought to say that, sometimes, a poem is more than poetry; but of the poems in Aerial (please, gentle reader, note the pun on Ariel, Prospero's winged intelligencer) this is simply the plain sense of things. Here, Ramke withholds nothing of his gift, his nature, his mind. The playful alliterations shape an unabashed psaltery. His love for the creatures (more Nietzschean than Franciscan and thus more boldly heartbroken) offers recourse to us all, here at the end of the human experiment. And above all, his devotion to language itself, not as a medium but as a species, avows that poems may be more than we shall ever live to say. With Aerial, Bin Ramke invents a wholly new kind of hope."  —Donald Revell, winner of the Lenore Marshall Prize from Academy of American Poets, and author of at least 11 books of poetry, two of criticism, and three of translation