FREE shipping on book orders over $75.00 (Media Mail within USA)
Gift Cards are easy! Hover over SHOP on the bar above and select Gift Cards from the drop down menu.
Quick tip: If a book is listed as "On our Shelves" - call the store for quickest pick up.
The Goblin Pitcher (Paperback)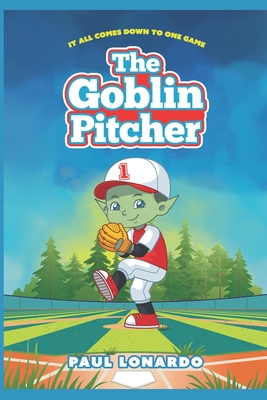 Email or call for price. Handling fee may apply.
Available to Order - Usually Arrives in Our Store in 4 to 7 Days
Description
---
The one thing eleven-year-old Jake Lupo loves more than anything else is baseball. However, despite his father being a professional pitcher, Jake's fear of failing has kept him from competing against children his own age. When his father, who has recovered from a serious arm injury, is invited to pitch for an independent team, Jake and his parents move to Pine Barrows, a far flung forested mountain outpost. Jake is excited about his father's chance at a comeback, but he soon learns that he is not the only one in Pine Barrows who loves baseball. Goblins love to play baseball, too, and Pine Barrows happens to be chock full of them. Then Jake discovers that the region is occupied by two factions of warring goblins.Seeking to take control of the goblin kingdom, the leader of the evil goblins kidnaps Jake's mother and bans baseball, a game which itself is a natural source of power for the goblins.It turns out that Jake has a secret kinship with the legendary beings, and he is the only one who can save them, their kingdom and his mother. However, Jake must believe in himself and play a winner-take-all game against the best goblin players in Pine Barrows.