Buying Gift Cards is easy! Simply hover over 'SHOP', select 'Gift Cards', and complete your details.
Free shipping over $75.00 on all Media Mail eligible orders.
The Frog with the Fu Manchu: Releases Anger (Hardcover)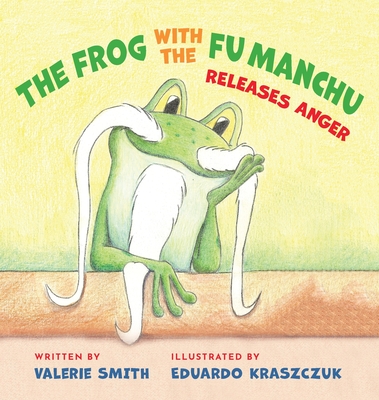 Email or call for price. Handling fee may apply.
Available to Order - Usually Arrives in Our Store in 4 to 7 Days
Description
---
Meet the Frog with the Fu Manchu. He knows when something's up with you. If you're super angry and that feeling won't budge, tell him all about it; he's not one to judge. While you rant and rave and act bizarre, he'll kindly remind you how amazing you are. He'll jump on your head with a rat-a-tat-tat and change your perspective, just like that.
In The Frog with the Fu Manchu, we meet a young boy who is angry that he's short. In his own words, he tells the story of how the Frog with the Fu Manchu uses his rat-a-tat-tat tapping to help him release anger and realize his height to be perfect as-is. A fun read designed to teach both children and adults a free technique to calm the nervous system, release negative emotions, and gain self-acceptance.
Studies show that the Emotional Freedom Technique (EFT or tapping) is successful in both children and adults to calm the nervous system, release negative emotions and allow the subconscious to accept positive affirmations.
Valerie Smith writes fun, joyful, and entertaining stories featuring easy-to-digest and valuable life lessons covering topics such as releasing negative emotions and self-appreciation via Emotional Freedom Technique, the beauty of difference and equality, the power of choice, and love as an infinite resource.