Buying Gift Cards is easy! Simply hover over 'SHOP', select 'Gift Cards', and complete your details.
Free shipping over $75.00 on all Media Mail eligible orders.
The Names of Things (Paperback)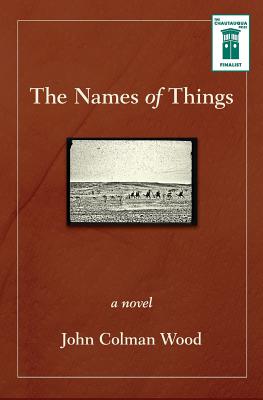 Email or call for price. Handling fee may apply.
Available to Order - Usually Arrives in Our Store in 4 to 7 Days
Description
---
Chautauqua Prize Finalist
The anthropologist's wife, an artist, didn't want to follow her husband to the remote desert of northeast Africa to live with camel-herding nomads. But wanting to be with him, she endured the trip, only to fall desperately ill years later with a disease that leaves her husband with more questions than answers. When the anthropologist discovers a deception that shatters his grief and guilt, he begins to reevaluate his love for his wife as well as his friendship with one of the nomads he studied.
He returns to Africa to make sense of what happened, traveling into the far reaches of the Chalbi Desert, where he must sift through the layers of his memories and reconcile them with what he now knows. Set in a windswept wilderness menaced by hyenas and lions, The Names of Things weaves together the stories of an anthropologist's journey into the desert, his firsthand accounts of the nomads' death rituals, and his struggle to find the names of things for which no words exist. Anthropologist John Colman Wood's debut novel is an exquisite, haunting exploration of the meaning of love and the rituals of grief.