The Scarecrow of Oz (Paperback)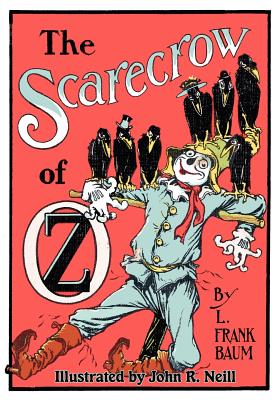 Please email or write store for pricing and availability information.
Available to Order - Usually Arrives in Our Store in 4 to 7 Days
Description
---
L Frank Baum considered The Scarecrow of Oz to be his best book. It opens with Trot and Cap'n Bill rowing along a shore of the Pacific Ocean, a mighty whirlpool engulfs them and sinks their boat. The old sailorman and the little girl are miraculously saved and regain consciousness to find themselves in a sea cavern. (To this day, Trot asserts she felt mermaid arms about her during those terrible moments under water.) They experience one perilous adventure after another until eventually they make their way to Jinxland and meet the Scarecrow who takes charge of things once Cap'n Bill is transformed into a tiny grasshopper with a wooden leg. Will the Captain remain a grasshopper or will Trot, the Scarecrow, and their friends be able to restore him to his former shape and life? Find out in the exciting conclusion of The Scarecrow of Oz. This lavishly illustrated edition has more than one hundred of the original John R. Neill illustrations.