Catastrophe [With Earbuds] (Playaway Adult Nonfiction) (Abridged / Pre-Recorded Audio Player)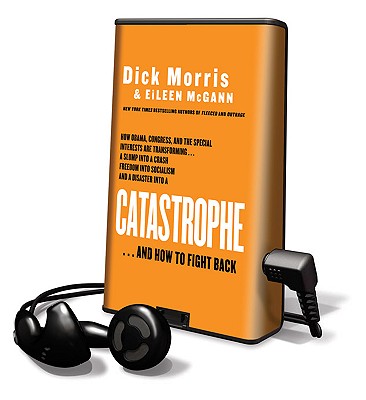 Please email or write store for pricing and availability information.
Special Request - May Not Be Available
Description
---
In 2009, the first new administration in eight years will sweep into the White House. And either way, Washington is in for a period of turmoil and transformation. Whether the winner is Barack Obama or John McCain, the new president will face one of the most daunting challenges in American history: an economy in crisis, two wars not yet won overseas, and a world community eager to pillage the spoils of a vulnerable American nation. Enter Dick Morris and Eileen McGann. Hot on the heels of Fleeced, their biggest bestseller ever, the straight-talking, iconoclastic political team will take on all the missteps of the new administrations first 100 days in this fast-breaking book. Theyll also go after all manner of corruption, foreign and domesticfrom the money-grubbing shenanigans of the widely hated U.S. Congress to the vulture-like international conglomerates that are quietly scooping up every American business they can, right under the noses ofthe American people. The result is sure to be the first political blockbuster of this newand inevitably dramaticera in 21st-century politics.