My Mother-in-Law Drinks (Paperback)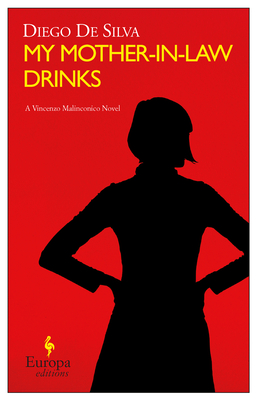 Please email or write store for pricing and availability information.
Special Request - May Not Be Available
Description
---
He makes you laugh, though you can never be quite sure why. He's affable enough, of course, but it's not so much that. He is both a kind of halfwit and a genius, filppant and profound, chaotic and yet possessed of a Zen-like calm. He's easily distracted but tends to hound-dog every thought until he has it by the throat. His conversation is labyrinthine but he is capable of moments of blinding lucidity. The thing is, you can't help but love him. He is Vincenzo Malinconico, an underemployed lawyer whose wife has sort of left him ("he's the kind of man you marry not once but teice, and leave both times"), whose teenage children worry hiim to death, and whose profession mostly consists in appearing as if he has one.

In this sequel to I Hadn't Understood,  a Neapolitan mafia boss has been kidnapped by a mild-mannered computer engineer who holds the camorrista responsible for the accidental death of his son. The engineer plans to conduct an impromptu trial on live television during which he will list the various crimes of the accused, sentencing him before a captivated national audience and executing him accordingly. The standoff between law enforcement officers and the kidnapper beomes a tragi-comic reality show. The only hope of a happy ending rests with Vincenzio Malinconico, Neapolitan lawyer, poster-clich for the proverbial mid-life crisis, and inveterate flaneur. He hardly has a reputation for decisiveness, but now is called upon to play a decisive role in resolving this drama in course with, hopefully, no loss of life, his own included.
About the Author
---
Diego De Silva was bown in Naples in 1964. He is the author of plays, screenplays and six novels. I Hadn't Understood was a finalist for the Strega Prize, Italy's most prestigious literary award, and a winner of the Naples Prize for fiction. His books have been translated into eight languages. He currently lives in Salerno.
Praise For…
---
"Readers will find various plot elements less important to their enjoyment of the novel compared to Malinconico's irreverent, odd thoughts, his sense of humor, and his wide-ranging and exploratory contemplations." — New York Journal of Books
 
"Meet Vincenzo Malinconico … a likeable everyman—relatable, but with his own fully human specificity." — Publisher's Weekly
 
"De Silva has crafted a sharp-edged comedia novel of a semi-hapless Italian lawyer, Vincenzo Malinconico." — Kirkus Reviews"