FREE shipping on book orders over $75.00 (Media Mail within USA)
Gift Cards are easy! Hover over SHOP on the bar above and select Gift Cards from the drop down menu.
Quick tip: If a book is listed as "On our Shelves" - call the store for quickest pick up.
When Will My Mommy Come? World & Cross-Cultural Philosophy (Paperback)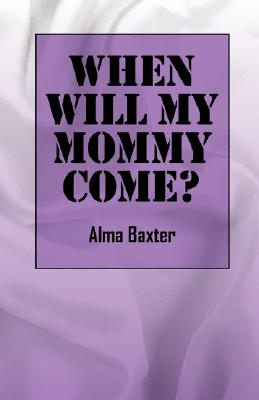 Please email or write store for pricing and availability information.
Special Request - May Not Be Available
Description
---

Mommy I need you - Caught in transition between East and West
The story of a Saudi-American child's cry for help as she and her brother struggle living in Saudi Arabia without their American mother. The American mother living in the United States has written a compelling story through the eyes of her daughter, Norah. When Will My Mommy Come? relates to the pain that Norah feels growing up without either country understanding or helping in the plight of her situation. The story is filled of rich history, customs and traditions of Saudi Arabia. It tells of their lifestyle, religious practices, educational training, traveling experiences in America and Arabia with their maternal and fraternal families. Norah takes you on an adventure as she and Ali struggle to survive after they were constrained from seeing their mother. The reader feels what it is like to grow up without having choices. It tells of the restrictions in the Arabian government that hinders the mother and children from uniting. Norah invites you into their world to witness their lives in Arabia and America. Travel and experience the adventure with Norah and Ali as they seek to bring awareness to the world concerning their situation. They are still in Arabia and their mother in America. Their mother is trying to get them in America while overcoming great complications and forces with Saudi Arabia. The book is for readers of all ages from nine years to adults.