FREE shipping on book orders over $75.00
USPS Media Mail within USA
Gift Cards are easy! Click SHOP on the bar above and choose Gift Cards.
Twice Dead (The Necromancer's Song #1) (Hardcover)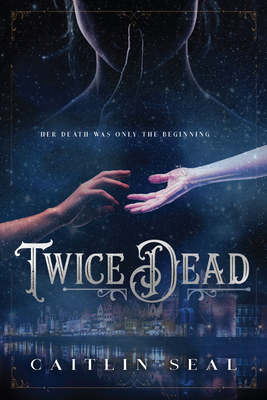 Please email or write store for pricing and availability information.
Special Request - May Not Be Available
Description
---
In this imaginative debut perfect for fans of character-driven fantasies like Graceling and Daughter of Smoke and Bone, seventeen-year-old Naya Garth becomes one of the undead and an unlikely spy for her country.

Naya, the daughter of a sea merchant captain, nervously undertakes her first solo trading mission in the necromancer-friendly country bordering her homeland of Talmir. Unfortunately, she never even makes it to the meeting. She's struck down in the streets of Ceramor. Murdered.

But death is not the end for Naya. She awakens to realize she's become an abomination--a wraith, a ghostly creature bound by runes to the bones of her former corpse. She's been resurrected in order to become a spy for her country. Reluctantly, she assumes the face and persona of a servant girl named Blue.

She never intended to become embroiled in political plots, kidnapping, and murder. Or to fall in love with the young man and former necromancer she is destined to betray.

"A high fantasy filled with adventure, espionage, and romance that envelops the reader in a world where the undead walk among the living."—Kirkus Reviews
About the Author
---
Caitlin Seal is a writer and compulsive reader living in Northern California. When not writing she enjoys skiing, aikido, and playing way too many board games.
Praise For…
---
Naya Garth, apprentice to her wealthy merchant father, has been sent to prove herself by speaking with a supplier—but will it be the test she was expecting? On her way from her father's ship to the supplier's home in Ceramor, 17-year-old Naya is killed. A necromancer brings her back to life as a wraith with the authority of Ambassador Valn from her home country of Talmir. He wants her to continue to be of service to Talmir by becoming a spy. Naya has great difficulty accepting her circumstances until she meets Corten, another wraith, who helps her learn about her new powers. Over time Naya begins to question whether she is on the right side of the conflict between Ceramor and Talmir. She also fears what she has inadvertently involved Corten in. Naya, Corten, and the inhabitants of Ceramor are described as being tan-skinned, and the inclusion of a lesbian couple makes for a pleasantly diverse cast. Debut author Seal's characters aren't particularly well-rounded, but the world they inhabit is richly detailed and the plotline is exciting, if at times predictable. This is a promising beginning to a series that makes us question what we think we know. A high fantasy filled with adventure, espionage, and romance that envelops the reader in a world where the undead walk among the living.—Kirkus Reviews