FREE shipping on book orders over $75.00
USPS Media Mail within USA
Gift Cards are easy! Click SHOP on the bar above and choose Gift Cards.
Messier (Paperback)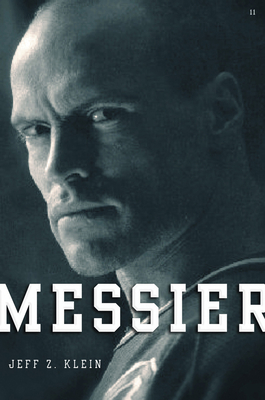 Please email or write store for pricing and availability information.
Special Request - May Not Be Available
Description
---
The most detailed examination ever published about this hockey icon, Messier presents the true story behind all the myths, awards and accolades that even now continue to surround one of the greatest living legends in team sports. Known as "the Messiah" to New York Rangers fans for bringing the 1994 Stanley Cup back to the Big Apple for the first time in 54 years, "Moose" to Edmonton Oilers fans for using his skates, stick, and fists to clinch five Stanley Cups, and a national hero for helping his Team Canada win three world titles, Mark Messier is one of hockey's most recognizable and decorated stars. For the first time ever, the man behind the laundry list of awards and statistics is revealed in all his complexity. Messier shows the side of the player few get a chance to see—a student of philosophy, an unadvertised community volunteer, and a man who takes every chance to hit the beaches with his family whenever he can. The biography also reveals the hell-raising party animal renowned for his late-night antics, the beautiful supermodels he has dated, and the wild urban legends that have arisen around rumors of his private life.
About the Author
---
Jeff Z. Klein is an editor with the New York Times Magazine and is the former sports editor of the Village Voice. He is the author of four previous books, including The Coolest Guys on Ice and The Death of Hockey.