Journey of Awakening: A Meditator's Guide (Audio Cassette)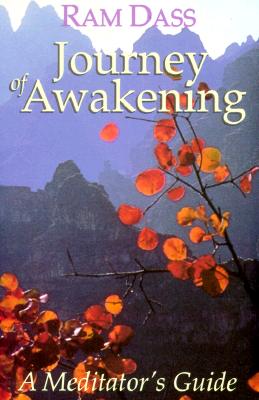 Please email or write store for pricing and availability information.
Special Request - May Not Be Available
Description
---
"Everyone has experienced a moment of pure awareness. Such moments bring a sense of rightness, of clarity, of being at one. Such moments are the essence of meditation."--Ram Dass

Why meditate? To live in the moment. To dwell in the harmony of things. To awaken. Those moments in your life when there was an openness, a spacious quality to your existence-- those are the moments that truly make life remarkable. Creating those moments is the focus of this program. Introducing you to practices that increase those meditative moments in your life, until ultimately your entire life is meditation-in-action.

Meditation can be a path to deeper spiritual understanding. It can also be a method by which anyone can handle the chaos and stress of everyday life. In this remarkable program, one of the best-known explorers of human consciousness offers his unique view of and approach to the timeless art of meditation.

A spiritual teacher who has studied and practiced meditation for many years, Ram Dass shares his deep understanding of the meditative experience and explores a variety of techniques. You will also hear guidance on finding a method of meditation that best suits your goals and your lifestyle.
About the Author
---
Born Richard Alpert, Ram Dass was given his Hindu name (meaning "Servant of God") by his Indian guru, Neem Karoli Baba. His personal search for fulfillment spans a broad spectrum, from psychedelic research at Harvard University to a diversity of spiritual practices, including various forms of yoga, Zen meditation, Buddhist Theraveda and Sufism.