Top Ten (Compact Disc)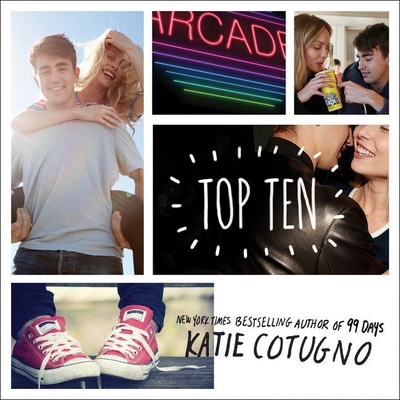 Please email or write store for pricing and availability information.
Special Request - May Not Be Available
Staff Reviews
---
Top Ten is told from the perspectives of Ryan and Gabby, and details their top ten moments together. Ryan is Mr. Popular jock, who is a social butterfly, but Gabby is quiet, anxious,and antisocial. Somehow this works, and their friendship holds strong through all four years of high school. I really liked this book because of the layout. It managed to tell a whole story in a different order. For example, she would talk about something that happened senior year, then next would be sophomore, then it would tie back in with what happened in senior year. The whole book was fun, romantic, and a total page turner.
— Peyton, Student at Excel Academy in Arvada, CO
Description
---
Ryan McCullough and Gabby Hart are the unlikeliest of friends. Introverted, anxious Gabby would rather do literally anything than go to a party. Ryan is a star hockey player who can get any girl he wants--and does, frequently. But against all odds, they became not only friends but each other's favorite person. Now, as they face high school graduation, they can't help but take a moment to reminisce and, in their signature tradition, make a top ten list--counting down the top ten moments of their friendship:10. Where to begin? Maybe the night we met.9. Then there was our awkward phase.8. When you were in love with me but never told me ...7. Those five months we stopped talking were the hardest of my life.6. Through terrible fights ...5. And emotional makeups.4. You were there for me when I got my heart broken.3. ... But at times, you were also the one breaking it.2. Above all, you helped me make sense of the world.1. Now, as we head off to college--how am I possibly going to live without you?