de Profundis (Paperback)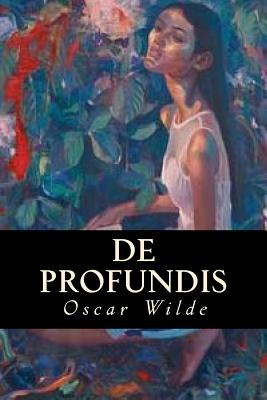 Please email or write store for pricing and availability information.
Special Request - May Not Be Available
About the Author
---
Oscar Fingal O'Flahertie Wills Wilde (Dublin, Irlanda, entonces perteneciente al Reino Unido, 16 de octubre de 1854-Paris, Francia, 30 de noviembre de 1900) fue un escritor, poeta y dramaturgo de origen irlandes. Wilde es considerado uno de los dramaturgos mas destacados del Londres victoriano tardio; ademas, fue una celebridad de la epoca debido a su gran y aguzado ingenio. Hoy en dia, es recordado por sus epigramas, sus obras de teatro y la tragedia de su encarcelamiento, seguida de su temprana muerte. Hijo de destacados intelectuales de Dublin, desde edad temprana adquirio fluidez en el frances y el aleman. Mostro ser un prominente clasicista, primero en Trinity College, Dublin y despues en Magdalen College (Oxford), de donde se licencio con los reconocimientos mas altos en estudios clasicos, tanto para los llamados Mods, considerados tradicionalmente los examenes mas dificiles del mundo, como en los Greats, Guiado por dos de sus tutores, Walter Pater y John Ruskin, se dio a conocer por su implicacion en la creciente filosofia del esteticismo. Tambien exploro profundamente el catolicismo religion a la que se convirtio en su lecho de muerte. Tras su paso por la universidad se traslado a Londres, donde se movio en los circulos culturales y sociales de moda. Como un portavoz del esteticismo, realizo varias actividades literarias; publico un libro de poemas, dio conferencias en Estados Unidos y Canada sobre el Renacimiento ingles y despues regreso a Londres, donde trabajo prolificamente como periodista. Conocido por su ingenio mordaz, su vestir extravagante y su brillante conversacion, Wilde se convirtio en una de las mayores personalidades de su tiempo. En la decada de 1890 refino sus ideas sobre la supremacia del arte en una serie de dialogos y ensayos, e incorporo temas de decadencia, duplicidad y belleza en su unica novela, El retrato de Dorian Gray.La oportunidad para desarrollar con detalles esteticos y combinarlos con temas sociales le indujo a escribir teatro.En Paris, escribio Salome en frances, pero su representacion fue prohibida debido a que en la obra aparecian personajes biblicos.Imperturbable, produjo cuatro comedias divertidas para gente seria a principios de la decada de 1890, convirtiendose en uno de los mas exitosos dramaturgos del Londres victoriano tardio. En el apogeo de su fama y exito, mientras su obra maestra La importancia de llamarse Ernesto seguia representandose en el escenario, Wilde demando al padre de su amante por difamacion."