Buying Gift Cards is easy! Simply hover over 'SHOP', select 'Gift Cards', and complete your details.
Free shipping over $75.00 on all Media Mail eligible orders.
Moby Dick (Paperback)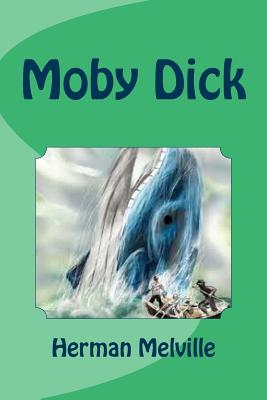 Email or call for price. Handling fee may apply.
Available to Order - Usually Arrives in Our Store in 4 to 7 Days
Description
---
La novela Moby Dick de Herman Melville es una historia epica de la travesia del barco ballenero Pequod y su capitan Ahab, quien persigue incansable al gran cachalote (el personaje principal) durante un viaje alrededor del mundo. El narrador de la novela es Ismael, un marinero en el Pequod que emprende el viaje de su afecto por el mar. Moby Dick comienza con la llegada de Ismael en New Bedford a medida que viaja hacia Nantucket. El se apoya en el Spouter Inn en New Bedford, donde conoce a Queequeg, un arponero de Nueva Zelanda que tambien navegar en el Pequod. Aunque Queequeg parece peligroso, e Ismael debe compartir la cama junto, y el narrador crece rapidamente aficionado al arponero algo incivilizado. Queequeg es en realidad el hijo de un gran jefe que salio de Nueva Zelanda debido a su deseo de aprender entre los cristianos. Al dia siguiente, Ismael asiste a un servicio de la iglesia y escucha un sermon del padre Mapple, un predicador de renombre que pronuncia un sermon considerando Jonas y la ballena que se llega a la conclusion de que la historia es una leccion para predicador La verdad en la cara de la mentira. En una goleta de Nantucket, Ismael y Queequeg se encuentran con un cateto local que se burla de Queequeg. Sin embargo, cuando este cateto es barrido por la borda, Queequeg lo salva. En Nantucket, Queequeg e Ismael elegir entre tres barcos para un viaje de ano, y decidir sobre el Pequod. El capitan del Pequod, Peleg, ahora se retira, y se limita a propietaria de la embarcacion con otra Quaker, Bildad. Peleg les dice del nuevo capitan, Acab, y le describe inmediatamente como un hombre grande y malos. Antes de salir para su viaje, Ismael y Queequeg se encuentran con un extrano llamado Elias, que predice un desastre en su viaje. Antes de salir en el Pequod, Elias predice de nuevo desastre.