FREE shipping on book orders over $75.00 (Media Mail within USA)
Gift Cards are easy! Hover over SHOP on the bar above and select Gift Cards from the drop down menu.
Quick tip: If a book is listed as "On our Shelves" - call the store for quickest pick up.
Burgers in Blackface: Anti-Black Restaurants Then and Now (Forerunners: Ideas First) (Paperback)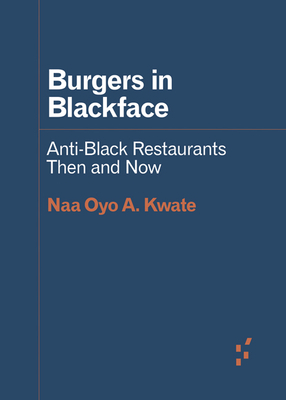 Please email or write store for pricing and availability information.
Special Request - May Not Be Available
Description
---
Exposes and explores the prevalence of racist restaurant branding in the United States 

Aunt Jemima is the face of pancake mix. Uncle Ben sells rice. Chef Rastus shills for Cream of Wheat. Stereotyped Black faces and bodies have long promoted retail food products that are household names. Much less visible to the public are the numerous restaurants that deploy unapologetically racist logos, themes, and architecture. These marketing concepts, which center nostalgia for a racist past and commemoration of our racist present, reveal the deeply entrenched American investment in anti-blackness. Drawing on wide-ranging sources from the late 1800s to the present, Burgers in Blackface gives a powerful account, and rebuke, of historical and contemporary racism in restaurant branding.

Forerunners: Ideas First
Short books of thought-in-process scholarship, where intense analysis, questioning, and speculation take the lead
About the Author
---
Naa Oyo A. Kwate is associate professor of Africana studies and human ecology at Rutgers, The State University of New Jersey.