Macbeth (Paperback)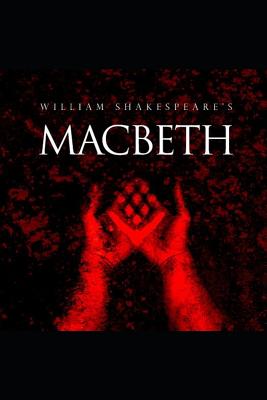 Please email or write store for pricing and availability information.
Special Request - May Not Be Available
Description
---
Macbeth is among the best-known of William Shakespeare's plays, and is his shortest tragedy, believed to have been written between 1603 and 1606. It is frequently performed at both amateur and professional levels, and has been adapted for opera, film, books, stage and screen. Often regarded as archetypal, the play tells of the dangers of the lust for power and the betrayal of friends. For the plot Shakespeare drew loosely on the historical account of King Macbeth of Scotland by Raphael Holinshed and that by the Scottish philosopher Hector Boece. There are many superstitions centred on the belief the play is somehow "cursed", and many actors will not mention the name of the play aloud, referring to it instead as "The Scottish play". A brave Scottish general named Macbeth receives a prophecy from a trio of witches that one day he will become King of Scotland. Consumed by ambition and spurred to action by his wife, Macbeth murders King Duncan and takes the Scottish throne for himself. He is then wracked with guilt and paranoia. Forced to commit more and more murders to protect himself from enmity and suspicion, he soon becomes a tyrannical ruler. The bloodbath and consequent civil war swiftly take Macbeth and Lady Macbeth into the realms of madness and death.
About the Author
---
William Shakespeare was baptized on April 26, 1564, in Stratford-upon-Avon, England. From roughly 1594 onward he was an important member of the Lord Chamberlain's Men company of theatrical players. Written records give little indication of the way in which Shakespeare's professional life molded his artistry. All that can be deduced is that over the course of 20 years, Shakespeare wrote plays that capture the complete range of human emotion and conflict.