The Beast Is an Animal (Compact Disc)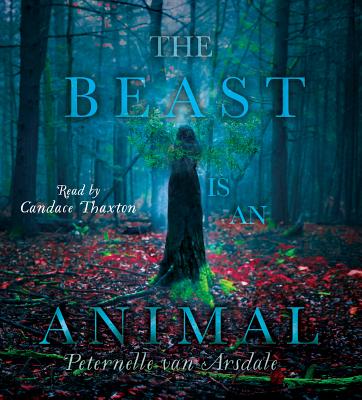 Please email or write store for pricing and availability information.
Special Request - May Not Be Available
Staff Reviews
---
The Beast Is An Animal is far out, mysterious, elusive: the story of a damaged and abused girl transforming into a fearsome creature. The book is compelling, with an engaging plot, and is simultaneously hyper-realistic and impossible: the decisions and paths Alys (the main character) follows, are incredibly real, yet the story is based in a fantasy land more similar to classical China or medieval Europe than anything else. The Beast Is An Animal is a well-written story that will keep the reader engaged from cover to cover.
Five Things I Learned While Reading The Beast Is An Animal:
People are selfish when they are scared.
People with power often act like @ssh@les.
Sometimes a girl doesn't need a guy to solve a problem.
Nothing is ever purely good or evil.
Don't judge a Beast by the stories others tell.
— Cassidy N., YA Book Reviewer for Tattered Cover
Description
---
A YALSA (YOUNG ADULT LIBRARY SERVICES ASSOCIATION) 2018 AMAZING AUDIOBOOKS FOR YOUNG ADULTS SELECTION A girl with a secret talent must save her village from the encroaching darkness in this haunting and deeply satisfying tale. Alys was seven when the soul eaters came to her village. These soul eaters, twin sisters who were abandoned by their father and slowly morphed into something not quite human, devour human souls. Alys, and all the other children, were spared--and they were sent to live in a neighboring village. There the devout people created a strict world where good and evil are as fundamental as the nursery rhymes children sing. Fear of the soul eaters--and of the Beast they believe guides them--rule village life. But the Beast is not what they think it is. And neither is Alys. Inside, Alys feels connected to the soul eaters, and maybe even to the Beast itself. As she grows from a child to a teenager, she longs for the freedom of the forest. And she has a gift she can tell no one, for fear they will call her a witch. When disaster strikes, Alys finds herself on a journey to heal herself and her world. A journey that will take her through the darkest parts of the forest, where danger threatens her from the outside--and from within her own heart and soul.