Cyberspies: The Secret History of Surveillance, Hacking, and Digital Espionage (Compact Disc)
Now Open for Prepaid Curbside Pickup at Colfax Avenue. Phone Ordering and Inquires. Limited Hours.
For your safety and ours, our stores are still closed to the public. Our website is now open (24/7).
We're also offering Prepaid Curbside Pick up at our Colfax Avenue location only. Pick up hours will be 12:00 pm to 6:00 pm on Tuesday through Friday and 10:00 am to 2:00 pm on Saturday.
Please wait for confirmation that your order is ready before coming to the store. We cannot promise same day order and pick up, but we will process your request as fast as we can. We appreciate your patience.
Also, our Colfax Avenue phone lines are now open 10:00 am to 4:00 pm on weekdays for inquiries and ordering. 303-322-7727. We look forward to hearing from you!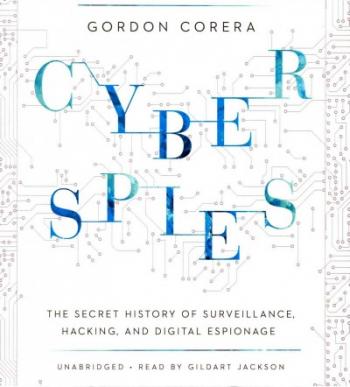 Please email or write store for pricing and availability information.
Special Request - May Not Be Available
Description
---
The previously untold--and previously highly classified--story of the conflux of espionage and technology, a compelling narrative rich with astonishing revelations taking readers from World War II to the Internet ageAs the digital era becomes increasingly pervasive, the intertwining forces of computers and espionage are reshaping the entire world; what was once the preserve of a few intelligence agencies now affects us all. Corera's compelling narrative takes us from the Second World War through the Cold War and the birth of the Internet to the present era of hackers and surveillance. The book is rich with historical detail and characters, as well as astonishing revelations about espionage carried out in recent times by the United Kingdom, the United States, and China. Using unique access to the NSA, GCHQ, Chinese officials, and senior executives from some of the most powerful global technology companies, Gordon Corera has gathered compelling stories from heads of state, hackers, and spies of all stripes.Cyberspies is a groundbreaking exploration of the new space in which the worlds of espionage, diplomacy, international business, science, and technology collide.