Under the Influence Lib/E (Compact Disc)
Now Open for Prepaid Curbside Pickup at Colfax Avenue. Phone Ordering and Inquires. Limited Hours.
For your safety and ours, our stores are still closed to the public. Our website is now open (24/7).
We're also offering Prepaid Curbside Pick up at our Colfax Avenue location only. Pick up hours will be 12:00 pm to 6:00 pm on Tuesday through Friday and 10:00 am to 2:00 pm on Saturday.
Please wait for confirmation that your order is ready before coming to the store. We cannot promise same day order and pick up, but we will process your request as fast as we can. We appreciate your patience.
Also, our Colfax Avenue phone lines are now open 10:00 am to 4:00 pm on weekdays for inquiries and ordering. 303-322-7727. We look forward to hearing from you!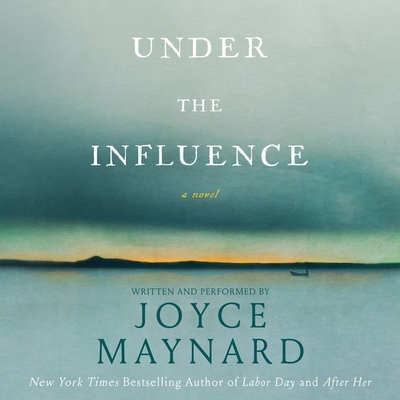 Please email or write store for pricing and availability information.
Special Request - May Not Be Available
March 2016 Indie Next List
---
"Remembrances from The Great Gatsby ran through my head both as a warning and a promise the entire time I read Under the Influence. I was fascinated by the Havillands, the whirlwind couple at the center of the book, with their wealth, their ease, and their charm. It is easy to see why they appeal to Helen, weary and downtrodden as she is, and why she slips so easily into their embrace. I felt a growing sense of unease as the pages passed, picking up the warning signals Helen ignores, but I was as helpless to escape as she is. I couldn't stop reading until I reached the bitter end!"
— Lauren Peugh (E), Changing Hands Bookstore, Tempe, AZ
Description
---
The New York Times bestselling author of Labor Day and After Her returns with a poignant story about the true meaning--and the true price--of friendship.
Drinking cost Helen her marriage and custody of her seven-year-old son, Ollie. Once an aspiring art photographer, she now makes ends meet taking portraits of school children and working for a caterer. Recovering from her addiction, she spends lonely evenings checking out profiles on an online dating site. Weekend visits with her son are awkward. He's drifting away from her, fast.
When she meets Ava and Swift Havilland, the vulnerable Helen is instantly enchanted. Wealthy, connected philanthropists, they have their own charity devoted to rescuing dogs. Their home is filled with fabulous friends, edgy art, and dazzling parties.
Then Helen meets Elliott, a kind, quiet accountant who offers loyalty and love with none of her newfound friends' fireworks. To Swift and Ava, he's boring. But even worse than that, he's unimpressed by them.
As Helen increasingly falls under the Havillands' influence--running errands, doing random chores, questioning her relationship with Elliott--Ava and Swift hold out the most seductive gift: their influence and help to regain custody of her son. But the debt Helen owes them is about to come due.
Ollie witnesses an accident involving Swift, his grown son, and the daughter of the Havillands' housekeeper. With her young son's future in the balance, Helen must choose between the truth and the friends who have given her everything.