The End of Poverty: Economic Possibilities for Our Time (MP3 CD)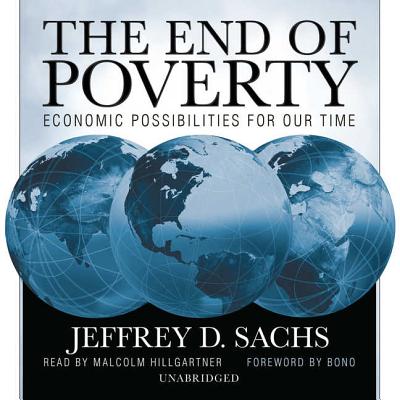 Please email or write store for pricing and availability information.
Special Request - May Not Be Available
Description
---
Hailed by Time as one of the world's one hundred most influential people, Jeffrey Sachs is world-renowned for his work around the globe advising economies in crisis. He has advised a broad range of world leaders and international institutions on the challenges of hyperinflation, disease, post-communist transition, and extreme poverty. Now, at last, he draws on all he has learned from twenty-five years of work to offer a uniquely informed vision of the keys to economic success in the world today and the steps that are necessary to achieve prosperity for all. Marrying vivid, passionate storytelling with profound, rigorous analysis, Jeffrey Sachs first lays out a clear conceptual map of the world economy. He explains why, over the past two hundred years, wealth has diverged across the planet and why the poorest nations have so far been unable to improve their lot. He explains how to arrive at an in-depth diagnosis of a country's economic challenges and the options it faces. He leads readers along the same learning path he himself followed, telling the stories of his own work in Bolivia, Poland, Russia, India, China, and Africa as a way to bring readers with him to a deep understanding of the challenges faced by developing countries in different parts of the world. Finally, he offers an integrated set of solutions to the interwoven economic, political, environmental, and social problems that most challenge the world's poorest societies and, indeed, the world.