The Century of Black Ships: Chronicles of War Between Japan and America (Hardcover)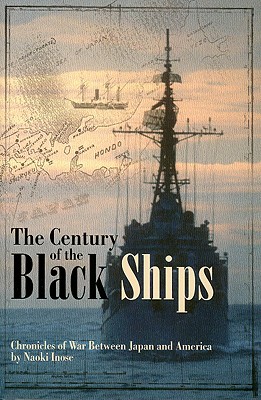 Please email or write store for pricing and availability information.
Special Request - May Not Be Available
Description
---
L to R (Western Style). Painstakingly researched by one of Japan's preeminent men of letters, The Century of the Black Ships is a landmark study of a literary tradition that will fascinate students of Japanese society and culture alike. For nearly a century, Japanese writers gave voice to the anxieties of a nation headed inexorably towards war. Not just any war, but one that would eventually take place with the United States, culminating with the atomic bombings of Hiroshima and Nagasaki in 1945. Beginning with US Navy Commodore Matthew C. Perry's first visit to Japan in 1853, Japanese novelists and military analysts (along with a few select foreign counterparts, in translation) produced a dizzying combination of prophetic visions of this coming conflict, creating a massive body of popular works through which Japan would debate its own passage, however violently, into the modern, globalized era.
About the Author
---
Born in Nagano Prefecture in 1946. A well-known writer in Japan, Naoki Inose was awarded the prestigious Lya Prize for non-fiction in 1987 for his book on the Emperor's image, The Mikado's Portrait. Writing on a wide range of topics from literature to economy, he has become a specialist in fact-finding studies. His work centers on Japan's modernity. In 1996, he won the Bungei Shunju Reader's Prize for his A Study of Japan, a richly documented examination of Japan's Public Corporations and the need for structural reforms. Since 2000, Inose has been a member of the Tax Commission. Known as an advisor to Prime Minister Junichiro Koizumi, Inose became a member of the Committee for the Privatization of the Four Highway Public Corporations in 2002. In April 2007, Inose became one of the members of the Decentralization Reform Committee, and in June he was appointed as a vice governor of Tokyo by Governor Ishihara. Inose is now teaching at the Tokyo Institute of Technology as an adjunct professor.