Sheltering Rain (Large Print / Paperback)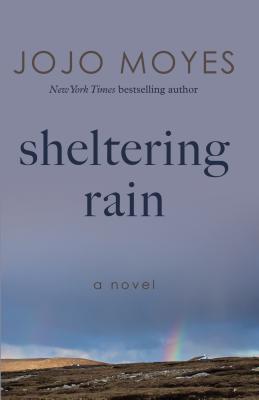 Please email or write store for pricing and availability information.
Available to Order - Usually Arrives in Our Store in 4 to 7 Days
Description
---
2012 Amazon Breakthrough Novel Award Quarterfinalist (top 100 out of 10,000 entries, General Fiction Category)
""This is a premise that will draw people in and it's very interesting. The characters are likable and it gets right to the action... The combination of history and time travel and engaging dialogue in an upbeat style has whetted my appetite to read more."" - Amazon Breakthrough Novel Award Expert Reviewer
Former history professor John Curry has been recruited by a time-travel company to scout the best vantage point for clients to witness the inauguration of the first President of the United States. There's just one problem: When he arrives in 1789, there is no inauguration-and no United States. Until this point, the time-travel job has had its perks. Getting relationship advice from the legendary lover, Casanova, was valuable. Accompanying Casanova to the opening night of Mozart's opera, Don Giovanni, was even better.
But being stranded in the British Colony of New York isn't what he signed up for. Few people have even heard of George Washington, and the short-lived American Revolution failed-presumably because Washington wasn't alive to lead it. John always knew history could change on a dime, but not after it already happened. Right?
After learning Washington was killed thirty years earlier during the French and Indian War, John realizes the only way he can return home is to ensure there's a United States to return to. Everything hinges on keeping Washington alive-not the easiest task protecting someone famous for leading battles on the front lines while perched on a horse. While traveling further back through time to protect Washington, he uncovers a secret the Freemasons have kept for more than two and a half centuries and learns that the history he thought he knew was completely wrong.
About the Author
---
Chris LaFata is a writer, musician and college professor. He lives near Denver, CO. www.chrislafata.com