FREE shipping on book orders over $75.00 (Media Mail within USA)
Gift Cards are easy! Hover over SHOP on the bar above and select Gift Cards from the drop down menu.
Quick tip: If a book is listed as "On our Shelves" - call the store for quickest pick up.
Ava's Adventures Abroad: Abu Dhabi (Hardcover)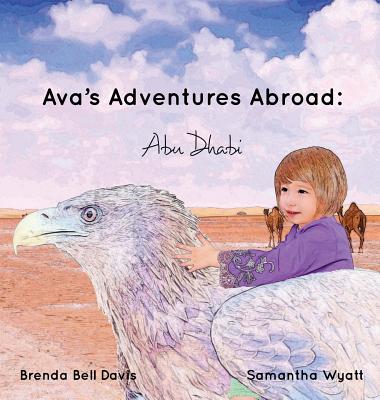 Please email or write store for pricing and availability information.
Special Request - May Not Be Available
Description
---
About the Book:
When a little girl named Ava goes on a treasure hunting adventure, she discovers something more wonderful than the flying carpets and magic lamps she initially wanted to find Join Ava and her camel guide Mike as they visit the many sites of Abu Dhabi and find truly amazing riches.
About the Creators:
Brenda Bell Davis and Samantha Wyatt are two friends who share a love of travel, books, and motherhood. The United Arab Emirates based pair want to inspire ideas of travel and adventure for children, especially their own little nomads, while educating them about world cultures. Their hope is that, "Ava's Adventure's Abroad: Abu Dhabi," presents a whimsical tour of Abu Dhabi, UAE, for those interested in learning about the city. Additionally, they hope the book stirs up fond memories of Abu Dhabi for children and parents who have lived in or visited the capital.