Iran's Nuclear Ambitions (Paperback)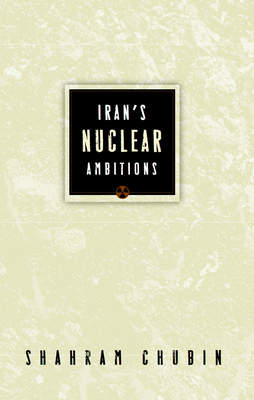 Please email or write store for pricing and availability information.
Special Request - May Not Be Available
Description
---
Iran is aggressively seeking nuclear technology that could be used for making weapons --and its quest has set off alarms throughout the world. This widespread concern stems in part from Iran's uncertain intentions and recent history. Will it remain a revolutionary power determined to subvert its Sunni Arab neighbors, destroy Israel, and spread theocratic government to other lands? Or would an Iran with nuclear weapons merely defend its territory from foreign aggression and live in peace with its neighbors? Are the country's leaders and society willing to negotiate limits on nuclear capability and normalize relations with the West, or will they resist accommodation? Iran's Nuclear Ambitions provides a rare, balanced look into the motivations, perceptions, and domestic politics swirling around Iran. Shahram Chubin, an Iranian-born security expert, details the recent history of Iran's nuclear program and diplomacy. He argues that the central problem is not nuclear technology, but rather Iran's behavior as a revolutionary state, with ambitions that collide with the interests of its neighbors and the West. Topics include: The view from Tehran Iran's nuclear energy rationale, domestic politics, and decisionmaking Sources of concern, including the nature of Iran's regime, its nuclear infrastructure, missile development, and terrorism Iran's negotiating strategy The international response Iran and regional security, including the U.S. as a threat and rival, Iran's regional ambitions, and Israel Policy options.
About the Author
---
Shahram Chubin is director of studies at the Geneva Centre for Security Policy. He has published widely in foreign affairs journals, including Foreign Policy, Foreign Affairs, and Survival.