Buying Gift Cards is easy! Simply hover over 'SHOP', select 'Gift Cards', and complete your details.
Free shipping over $75.00 on all Media Mail eligible orders.
Birth of an Industry: Blackface Minstrelsy and the Rise of American Animation (Paperback)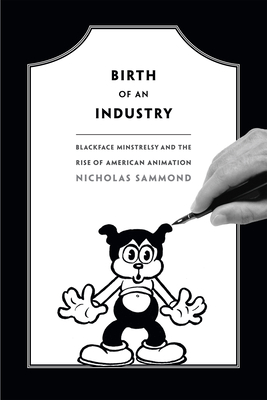 Email or call for price. Handling fee may apply.
Available to Order - Usually Arrives in Our Store in 4 to 7 Days
Description
---
In Birth of an Industry, Nicholas Sammond describes how popular early American cartoon characters were derived from blackface minstrelsy. He charts the industrialization of animation in the early twentieth century, its representation in the cartoons themselves, and how important blackface minstrels were to that performance, standing in for the frustrations of animation workers. Cherished cartoon characters, such as Mickey Mouse and Felix the Cat, were conceived and developed using blackface minstrelsy's visual and performative conventions: these characters are not like minstrels; they are minstrels. They play out the social, cultural, political, and racial anxieties and desires that link race to the laboring body, just as live minstrel show performers did. Carefully examining how early animation helped to naturalize virulent racial formations, Sammond explores how cartoons used laughter and sentimentality to make those stereotypes seem not only less cruel, but actually pleasurable. Although the visible links between cartoon characters and the minstrel stage faded long ago, Sammond shows how important those links are to thinking about animation then and now, and about how cartoons continue to help to illuminate the central place of race in American cultural and social life.
About the Author
---
Nicholas Sammond is Associate Professor of Cinema Studies at the University of Toronto. He is the author of Babes in Tomorrowland: Walt Disney and the Making of the American Child, 1930-60, and the editor of Steel Chair to the Head: Essays on Professional Wrestling, both also published by Duke University Press.