Belonging: Home Away from Home (Paperback)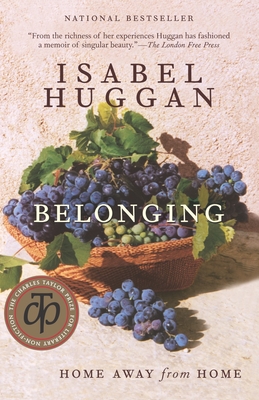 Please email or write store for pricing and availability information.
Special Request - May Not Be Available
Description
---
The long-awaited new book from the acclaimed short story writer, author of The Elizabeth Stories and You Never Know. Belonging is pure pleasure to read -- entertaining, beautifully written, laced with gentle humour and perceptive insights. Shifting from memoir to fiction, it focuses on the commonplace experiences underlying our lives that are the true basis for storytelling. At the book's core is Isabel Huggan's old house in rural France, from where she contemplates the real meaning of "home," and the mysterious manner in which memory gives substance to ordinary things around us. With a light touch, she brings to life the people she has met in her travels from whom valuable lessons have been learned. Isabel Huggan writes with the candour and compassion that made her earlier books so well loved, and here she speaks even more clearly from the heart. Belonging is an intimate conversation between the narrator who needs to examine her life because it has not turned out as she expected, and her readers, who will find their own concerns illuminated in surprising ways. Slowly, a pattern emerges as certain motifs become apparent: happiness, friendship, landscape, language, heartache. As the book draws to a close, readers will understand the fictional character who says, "There is nothing in our lives that doesn't fit." From the Hardcover edition.
About the Author
---
Isabel Huggan grew up in small-town Ontario, an experience that shaped her prize-winning first book, The Elizabeth Stories, which established her as an original, talented writer. In 1987 her husband's work took the family to Kenya and she has found herself living abroad ever since -- a situation reflected in You Never Know. Her work has been published in the United States, Great Britain, France, Spain, Holland and Italy. She still returns yearly to Canada from France. From the Hardcover edition.
Praise For…
---
"She writes with such elegance and grace that one of her sentences is worth a whole poem, yet she's gutsy and uncompromising. This is a book you'll have to give away and buy another and another -- until finally you can keep one for yourself to read again in the small hours our lives are made of." -- Lorna Crozier, author of Apocrypha of Light

"When you find a writer like Isabel Huggan, you don't want her to stop." -- The Washington Post

"From the richness of her experiences Huggan has fashioned a memoir of singular beauty." -- The London Free Press

"Fans of the calm, elegant intelligence of Alice Munro or Carol Shields will feel right at home." -- The Vancouver Sun

Praise for Isabel Huggan's last book:
"These flawless, witty, experienced stories remind us what a pleasure it is to be in the presence of a master." -- Alberto Manguel