FREE shipping on book orders over $75.00 (Media Mail within USA)
Gift Cards are easy! Hover over SHOP on the bar above and select Gift Cards from the drop down menu.
Quick tip: If a book is listed as "On our Shelves" - call the store for quickest pick up.
Sabrina, the Girl with a Hole in Her Heart (Hardcover)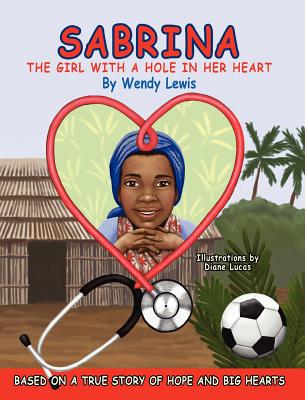 Please email or write store for pricing and availability information.
Special Request - May Not Be Available
Description
---
Sabrina, a 10 year old girl from a rural village in Zanzibar must decide whether to leave her family and fly to a faraway place for a surgery that could save her life. But who are these doctors? They are not from my country, she thinks, as she tosses and turns in her sleep. This contemporary story is based on the work of Save a Child's Heart, an Israeli-based organization of volunteer doctors, nurses, and others who have saved the lives of over 2,600 children of all faiths from all four corners of the world. Children who are aware of medical issues in their own families or have been hospitalized will relate to Sabrina's journey. Real pictures of an echocardiogram, a heart-lung machine, and communication boards as well as fun, hands-on science activities will appeal to both boys and girls. Multicultural, humanitarian, and science themes are beautifully woven throughout this story. For teachers and librarians, this book ties into classroom curriculum on the human body/heart.