Anatomy of a Disappearance (Hardcover)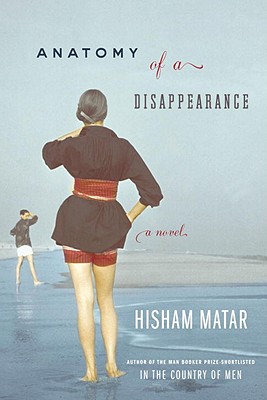 Please email or write store for pricing and availability information.
Special Request - May Not Be Available
Description
---
Nuri is a young boy when his mother dies. It seems that nothing will fill the emptiness that her strange death leaves behind in the Cairo apartment he shares with his father. Until they meet Mona, sitting in her yellow swimsuit by the pool of the Magda Marina hotel. As soon as Nuri sees her, the rest of the world vanishes. But it is Nuri's father with whom Mona falls in love and whom she eventually marries. And their happiness consumes Nuri to the point where he wishes his father would disappear.

Nuri will, however, soon regret what he wished for. His father, long a dissident in exile from his homeland, is taken under mysterious circumstances. And, as the world that Nuri and his stepmother share is shattered by events beyond their control, they begin to realize how little they knew about the man they both loved.

Anatomy of a Disappearance is written with all the emotional precision and intimacy that have won Hisham Matar tremendous international recognition. In a voice that is delicately wrought and beautifully tender, he asks: When a loved one disappears, how does their absence shape the lives of those who are left?
About the Author
---
Hisham Matar was born in New York City to Libyan parents and spent his childhood first in Tripoli and then in Cairo. His first novel, "In the Country of Men, " was shortlisted for the Man Booker Prize, the Guardian First Book Award, and the National Book Critics Circle Award. It won six international literary awards, including the Commonwealth Writers' Prize Best First Book award for Europe and South Asia, the Royal Society of Literature Ondaatje Prize, and the inaugural Arab American Book Award. It has been translated into twenty-eight languages. Matar lives in London and serves as an associate professor at Barnard College in New York City.
Praise For…
---
Praise for Anatomy of a Disappearance 

NAMED ONE OF THE BEST BOOKS OF THE YEAR BY:
Chicago Tribune • The Daily Beast • The Independent • The Guardian • The Telegraph • The Toronto Sun • Irish Times
"For Western readers, what often seemed lacking [in the coverage of the Arab Spring] was an authentic interpreter and witness, someone who could speak across cultures and make us feel the abundant miseries that fueled the revolt.  No one plays this role, in my view, as powerfully, as Hisham Matar…Matar writes in English, in extraordinarily powerful and densely evocative prose: he seems uniquely poised to play the role of literary ambassador between two worlds…"--The New York Times
"Mesmerizing. . . . The recent events that have lent topicality to this elegiac novel might easily have swamped a lesser work. Its strength rests in Matar's decision to focus on emotional rather than material details, proving that in art, at least, the personal can trump the political."—Houston Chronicle
"A haunting novel, exquisitely written and psychologically rich."—Washington Post

 "[A] potent new novel . . . which moves among eerily silent interiors in London, Cairo, and Geneva to evoke the emotional vacuum that follows [a] father's abduction."--Vogue
"Outstanding . . . with its stylistic echoes of Nabokov."—The Irish Times
 
"Elegiac . . . [Hisham Matar] writes of a son's longing for his lost father with heartbreaking acuity."—Newsday

"A son without closure writes sparingly and brilliantly about what it is to suffer loss without end."—Kirkus Reviews
 
"Eloquent . . . one of the most moving works based on a boy's view of the world."
—Newsweek

"A searing vision of familial rupture and disintegration. . . .  At once tough and tender, shaped by the sorrows of memory, Nuri's story is searching, acquiring power in its graceful acceptance of the impossibility of certainty. . . . An elegant and smart evocation of the complexities of filial love."—«Publishers Weekly, starred review
"Two things stood out as I read Anatomy of a Disappearance. First, there was the quiet power of the language, and the author's control of it. Second, there was Hisham Matar's ability to tell a story that from the first sentence seems inevitable, yet is full of surprises. I was moved and very impressed."—Roddy Doyle
 
"Sculpted in a prose of clutter-free, classical precision . . . a pure demonstration of the strange alchemy of fiction."—The Independent (U.K.)
 
"A tenderly written novel with Shakespearean themes, it can be read as a deeply personal account of the losses that tyranny and exile produce."—The Times Literary Supplement
 
"Haunting in every sense . . . An absorbing novel that finds its eloquence in what is left unsaid."—The Sunday Times (London)
 
"Submerged grief gives this fine novel the mythic inexorability of Greek tragedy."—The Economist
 
"A fable of loss, and an often troubling meditation on fathers and sons . . . Hisham Matar is writing from the heart."—The Guardian (London)