Honey Cake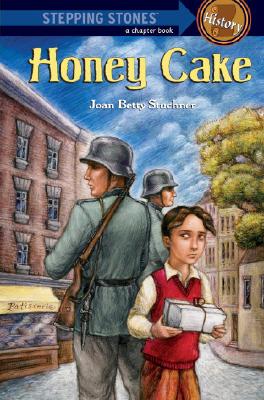 Please email or write store for pricing and availability information.
Special Request - May Not Be Available
Description
---
FOR DAVID NATHAN, Copenhagen is the most beautiful city in the world. Even Nazis in the street can't make Copenhagen ugly. But life has changed since the soldiers arrived. His parents are always worried. And his older sister goes to school early and comes home late. Sometimes she doesn't come home at all! David's father is a baker, and since the war began, butter and cream are very hard to find. So David is amazed when his father makes a "special order" of cream-filled chocolate eclairs. But when no one comes to pick up the eclairs, David is asked to run a very special errand. It's an errand that will change his life . . . forever. Joan Betty Stuckner's early chapter book brings an important time period to light in a way that is thrilling, inspirational, and age-appropriate for Stepping Stone readers.