Purgatorio: A New Verse Translation (Paperback)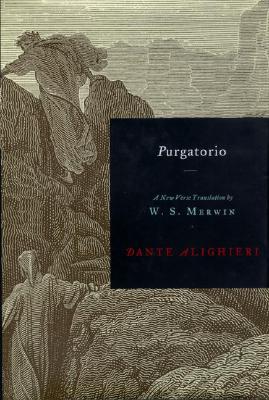 Please email or write store for pricing and availability information.
Special Request - May Not Be Available
Description
---
At the pinnacle of a grand and prolific career, W. S. Merwin has given us a shimmering new verse translation of the central section of Dante's Divine Comedy -- the Purgatorio.
  
Led by Virgil, inspired by his love for Beatrice, Dante makes the arduous journey up the Mountain of Purgatory, where souls are cleansed to prepare them for the ultimate ascent to heaven.  Presented with the original Italian text, and with Merwin's notes and commentary, this luminous new interpretation of Dante's great poem of sin, repentance, and salvation is a profoundly moving work of art and the definitive translation for our time.
About the Author
---
W. S. Merwin has been awarded most of the principal prizes in American poetry, including the Pulitzer Prize, the Bollingen Prize, and the Tanning Prize for mastery in the art of poetry. He lives and works on Maui, where he maintains a garden of rare palm trees. "From the Hardcover edition."
Praise For…
---
"In the years of my reading Dante, after the first overwhelming, reverberating spell of the Inferno, which I think never leaves one afterward, it was the Purgatorio that I had found myself returning to with a different, deepening attachment, until I reached a point when it was never far from me . . . Of the three sections of [The Divine Comedy], only Purgatory happens on the earth, as our lives do, with our feet on the ground, crossing a beach, climbing a mountain. All three parts of the poem are images of our lives, but there is an intimacy peculiar to the Purgatorio. Here the times of day recur with all the sensations and associations that the hours bring with them, the hours of the world we are living in as we read the poem."         --from the Foreword