Silent No More: Victim 1's Fight for Justice Against Jerry Sandusky (Hardcover)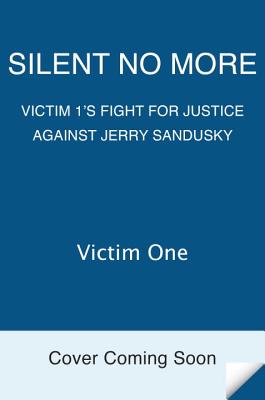 Please email or write store for pricing and availability information.
Special Request - May Not Be Available
Description
---
Victim 1, at fourteen years of age, spoke up against Jerry Sandusky in the Penn State scandal, and now for the first time tells his story. Aaron Fisher was an eager and spirited eleven-year-old when legendary Penn State football coach Jerry Sandusky recruited him into his Second Mile children's charity. Offering support at a critical time in Aaron's life, Sandusky gave him gifts and attention, winning the boy's trust even as he isolated him from his family and peers. Before long, Sandusky's attention escalated into sexual assault. When Aaron summoned the courage to speak up, he found himself ostracized and harassed by the very people who were supposed to protect him. The investigation set off by his coming forward would drag on for three years--and would launch the biggest scandal in the history of sports. In Silent No More, Aaron Fisher recounts his harrowing quest to bring Sandusky's crimes to light--from the intense feelings of guilt that kept him from speaking up earlier and the fear he felt at accusing a man who was a pillar of the community and a hero to the largest alumni network in the world, to the infuriating delays in the arrest and conviction of his abuser. He catalogs the devastating personal toll the case took on him: the shattered relationships, panic attacks, and betrayal of trust that continued to haunt him even after the charges went public in the fall of 2011. But he also speaks of his mother's desperate efforts to get him out of harm's way, the invaluable help of psychologist Michael Gillum, and the vindication he felt at inspiring numerous other victims to step forward . . . and at knowing that, thanks to him, there would be no future victims of Jerry Sandusky. In the end, Aaron Fisher won his fight to expose the truth, achieving some measure of closure. Told in the honest and unforgettable voices of Aaron; his mother, Dawn; and his psychologist, Mike, this inspiring book completes Aaron's transformation from a nameless casualty into a resounding voice for change.
About the Author
---
Aaron Fisher plans to attend college after high school and someday become a Pennsylvania state trooper. Along with Mike Gillum, Aaron intends to tour various schools on behalf of the Let Go . . . Let Peace Come In Foundation, helping to educate children, teachers, and parents about the nature of child sexual abuse and its prevention. He lives in Pennsylvania. Mike Gillum, M.A., is a licensed psychologist and a specialist in child abuse, sexual abuse, and other criminal behavior. The recipient of the Pennsylvania Psychological Association's 2012 Psychology in the Media Award, he offers his expertise as a consultant throughout the state for law enforcement, county courts, school districts, and human service agencies, including children and youth services. He is on the board of directors of the Let Go . . . Let Peace Come In Foundation, which supports victims of child sexual abuse. He lives with his wife and children in Pennsylvania.Dawn Daniels is a fundraiser in her school district, working with local sports teams and cheerleading squads. She lives in Pennsylvania with her three children.