FREE shipping on book orders over $75.00 (Media Mail within USA)
Gift Cards are easy! Hover over SHOP on the bar above and select Gift Cards from the drop down menu.
Quick tip: If a book is listed as "On our Shelves" - call the store for quickest pick up.
The Man Who Loved Children: A Novel (Paperback)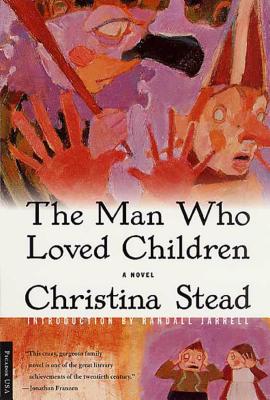 Please email or write store for pricing and availability information.
Available to Order - Usually Arrives in Our Store in 4 to 7 Days
Description
---
With an Introduction by Randall Jarrell. Sam and Henny Pollit have too many children, too little money, and too much loathing for each other. As Sam uses the children's adoration to feed his own voracious ego, Henny watches in bleak despair, knowing the bitter reality that lies just below his mad visions. A chilling novel of family life, the relations between parents and children, husbands and wives, The Man Who Loved Children, is acknowledged as a contemporary classic.
About the Author
---
Christina Stead was the author of over a dozen works of fiction and the recipient of The Patrick White Prize. Her many works include The Salzburg Tales and Seven Poor Men of Sydney. She was born in Australia in 1902 and died in 1983.

Randall Jarrell, born in 1914 in Nashville, Tennessee, was a prolific and widely respected poet, critic, translator, and fiction writer. A friend and contemporary to Elizabeth Bishop and Robert Lowell, Jarrell received the National Book Award (amid other honors) for his verse. He also served as U.S. Poet Laureate. Jarrell died in Chapel Hill, North Carolina, in 1965.
Praise For…
---
"This crazy, gorgeous family novel is one of the great literary achievements of the twentieth century. I carry it in my head the way I carry childhood memories; the scenes are of such precise horror and comedy that I feel I didn't read the book so much as live it." —Jonathan Franzen, author of The Corrections

"A story of life, faithfully plotted, clearly told, largely peopled with real souls, genuine problems; it is realistically set, its intention and drive are openly and fully revealed; it is also a work of absolute originality." —Elizabeth Hardwick

"It must be a classic, for there are very few novels in English that are as large and as beautifully written." —Robert Lowell

"One of the best novels of this century." —Walter Clemons, Newsweek