Estado de miedo (Mass Market Paperback)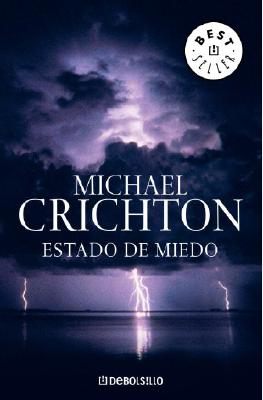 Please email or write store for pricing and availability information.
Special Request - May Not Be Available
Description
---
Estado de miedo es una novela de denuncia que ya está causando mucha polémica en EEUU e Inglaterra. Michael Crichton dedicó tres años a la investigación de los datos y cifras que nos facilitan los investigadores científicos sobre el calentamiento global de la tierra, lo que llamamos el efecto invernadero. Cuestiona y descarta muchos de ellos. Según Crichton no hay pruebas claras de calentamiento global. Afirma que hay organizaciones que manipulan datos para probar lo que a ellos les interesa. Además hay personas dispuestas a convertirse en activistas, en ecoterroristas, incluso a provocar catástrofes para publicitar su causa y "confirmar" sus predicciones.
La novela es un thriller poderoso, convincente, fascinante y muy ágil. La historia es ficción pura pero lo que hay detrás es todo verdadero.
Para apoyar su tesis incluye al final del libro apéndices y una bibliografía amplísima que demuestran la seriedad y profundidad de la investigación.