God, If You're Not Up There, I'm F*cked: Tales of Stand-Up, Saturday Night Live, and Other Mind-Altering Mayhem (Hardcover)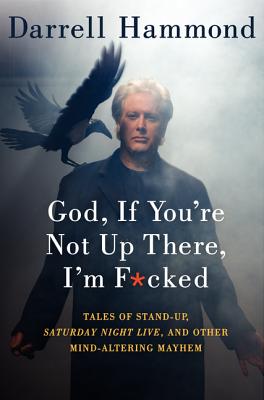 Please email or write store for pricing and availability information.
Special Request - May Not Be Available
Description
---
Tina Fey's Bossypantsmeets David Carr's The Night of the Gun in Darrell Hammond'sgroundbreaking memoir, God, If You're Not Up There, I'm F*cked--a raw look inside the troubled life and mind of anAmerican comic genius. By turns poignant and hilarious, Hammond takes readersfrom the set of Saturday Night Live, where he was the show'slongest-tenured cast member, to the drug-ridden streets of Harlem and into thetwisting corridors of his own unflaggingly humorous consciousness. Minglingbehind-the-scenes stories from television's best-loved comedy series with adark look inside a world-class funnyman, God If You're Not Up There, I'm F*cked is a book sure to resonate with anyonewho shares a talent for performance, a love of comedy, or a desire to know howan artist can climb from the deepest despair to the very top of his profession.
Praise For…
---
"Hammond's moving memoir contains surprising detours. . . . [His] breezy style and facile storytelling will keep readers entertained even while reading about his struggle with alcoholism. . . . This funny man's serious life can be an inspiration to all."
-Publishers Weekly (Starred Review)