Encountering America: Humanistic Psychology, Sixties Culture, and the Shaping of the Modern Self (Paperback)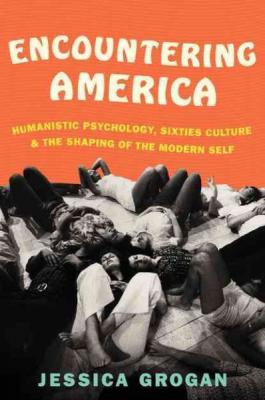 Please email or write store for pricing and availability information.
Special Request - May Not Be Available
Description
---
A dramatic narrative history of the psychological movement that reshaped American culture
The expectation that our careers and personal lives should be expressions of our authentic selves, the belief that our relationships should be defined by openness and understanding, the idea that therapy can help us reach our fullest potential—these ideas have become so familiar that it's impossible to imagine our world without them.
In Encountering America, cultural historian Jessica Grogan reveals how these ideas stormed the barricades of our culture through the humanistic psychology movement—the work of a handful of maverick psychologists who revolutionized American culture in the 1960s and '70s. Profiling thought leaders including Abraham Maslow, Rollo May, and Timothy Leary, Grogan draws on untapped primary sources to explore how these minds and the changing cultural atmosphere combined to create a widely influential movement. From the group of ideas that became known as New Age to perennial American anxieties about wellness, identity, and purpose, Grogan traces how humanistic psychology continues to define the way we understand ourselves.
Praise For…
---
"Encountering America weaves together a tapestry and history of a humane ideal for living that continues to define our societal world view. It is a work of deep cultural understanding that breaks down complex issues in a coherent manner, bursting with oversized personalities and thought-provoking ideas."

"Spot-on reporting, an unbiased presentation, and an admirable attention to detail make this a valuable resource for psychologists and scholars of American counterculture movements."

"An illuminating cultural history."

"Clear and insightful book…Grogan's well-written and well-researched book is as much a cultural study as it is a psychological one. While mapping the movement's rise and decline, she makes a case for its legacy."

"[A] disciplined and persuasive defense of the movement... Grogan eloquently insists that humanistic psychology subtly revolutionized Americans' conception of the self and the role of therapy."