Mister B. Gone (Compact Disc)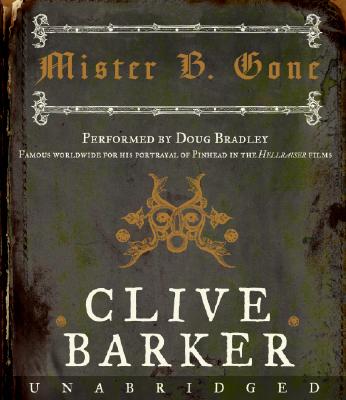 Please email or write store for pricing and availability information.
Special Request - May Not Be Available
Description
---
The astonishing new novel from bestselling author Clive Barker
Mister B. Gone marks the long-awaited return of Clive Barker, the great master of the macabre, to the classic horror story. This bone-chilling novel, in which a medieval devil speaks directly to the reader, claims to be a never-before-published demonic memoir penned in the year 1438. The sole copy was, so the story goes, created by the inventor of the printing press, Johannes Gutenberg himself. But this historic piece of writing immediately vanished without a trace.
Until now...
A demon known as Jakabok has embedded his very self inside each word of this meticulously printed tale of autobiographical terror. The reader is taunted and teased by his pleas for release from the confines of the very ink and paper that provide the vehicle for his life story. Little do they know, the depths of horror they hold in their hands. Reader beware, indeed, as Jakabok (aka Mister B.) escorts you on an unforgettable journey into the ultimate origins of good and evil.