Titian: His Life (Hardcover)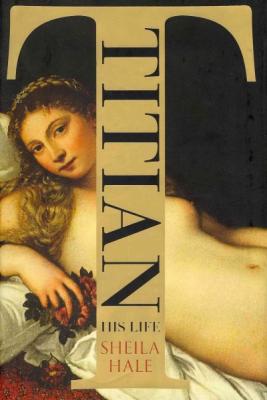 Please email or write store for pricing and availability information.
Special Request - May Not Be Available
Description
---
The first definitive biography of the master painter in more than a century, Titian: His Life is being hailed as a "landmark achievement" for critically acclaimed author Sheila Hale (Publishers Weekly). Brilliant in its interpretation of the 16th-century master's paintings, this monumental biography of Titian draws on contemporary accounts and recent art historical research and scholarship, some of it previously unpublished, providing an unparalleled portrait of the artist, as well as a fascinating rendering of Venice as a center of culture, commerce, and power. Sheila Hale's Titian is destined to be this century's authoritative text on the life of greatest painter of the Italian High Renaissance.
Praise For…
---
"Sheila Hale's TITIAN takes on the heroic task of reconstructing this largely undocumented life. . . . Meticulous and fluid. . . . Hale's biography captures the energy and colors of everyday Venetian life as brilliantly as a Canaletto painting."

"[A] magnificent account of the incomparable Venetian artist Titian and the world he lived in...Hale writes an elegant, even worldly prose...delicious as well as authoritative...For me, it's the biography of the year."

"A magnificent new biography…The elegance and energy of her narrative, together with a born biographer's eye for detail, make…[this] eminently readable and profoundly authentic…"

"Impressive…entertaining…a feat of research…crammed with new or expanded or rethought information about this stubbornly mysterious giant"

"It all makes for compelling reading…enriched by vivid anecdotes and gossipy snippets"

"Titian stands out among his peers as Shakespeare does among writers, and Sheila Hale's authoritative and readable book is more than worthy of her subject."

"This definitive biography of the great Renaissance painter in over a century is a landmark achievement."

"An excellent biography…Hale's thorough research, judicious examination of evidence, lucid narrative style, and perceptive and illuminating interpretations of the major works are worthy of her great subject."

"In this monumental book, Hale sets forth what may become the definitive biography of Tiziano Vecellio (c.1480-1576), better known as Titian. . . . This impressive, ambitious, scholarly, interdisciplinary . . . book straddles academic disciplines, including art history, history, and literature. Strongly recommended."

"Hale's approach is to try to understand the times in which he lived, and she succeeds brilliantly in capturing the pulse of 16th-century Venice, where the artist spent his working life. . . . Highly readable."

"An engrossing new biography…a portrait of Titian in his time…which should endure as the standard Life for the next century"

"Hale provides subtle insights into Titian's enigmatic last paintings…A scrupulous and exhaustive account that is informed by the latest scholarship, but admirably free of academic cant."

"An exceptional biography of Titian…a superb portrait of the artist-an example of measured scholarship, judicious opinion, and telling framing detail"

"It all makes for compelling reading…enriched by vivid anecdotes and gossipy snippets."

"Scholarly, erudite, panoramic, endlessly inquisitive and as clear as can be."

"In reconstructing the largely undocumented life of the Venetian master painter, Hale also offers a dazzling look at the splendors of his city."

"Hale's new biography of Titian is a spirited account of self-invention."

"...a much needed volume...Hale directs her work in a magisterial way, never losing track of the main protagonist but also providing much more in her book; this is a portrait of a man's life, but also of his times."