La Probabilidad Estadistica del Amor A Primera Vista = The Statistical Probabiblity of Love at First Sight (Paperback)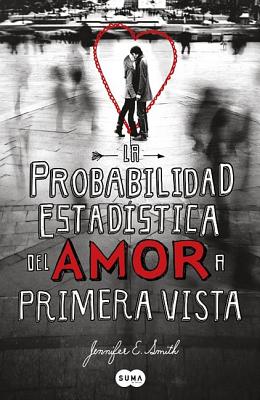 Please email or write store for pricing and availability information.
Description
---
Desde cuando son puntuales los aviones a la hora de despegar? Hadley ha llegado cuatro minutos tarde, lo que, bien pensado, no parece mucho; una pausa para la publicidad, el descanso entre dos clases, el tiempo que lleva calentar un plato precocinado en el microondas. Cuatro minutos no son nada. Cierra los ojos solo un instante y, cuando los vuelve a abrir, el avion ha desaparecido. Hoy deberia ser uno de los peores dias en los diecisiete anos de la vida de Hadley Sullivan: ha perdido su vuelo por cuatro minutos y ahora esta atrapada en el aeropuerto JFK de Nueva York. Llega tarde a la segunda boda de su padre, que se celebrara en Londres, con una mujer a la que Hadley ni siquiera conoce y que pronto se convertira en su madrastra. Pero entonces conoce al chico perfecto en la atestada sala de espera del aeropuerto. Su nombre es Oliver, es britanico y su asiento es el 18C. El de Hadley, el 18 A. Los caprichos del destino y las casualidades de la vida son el motor de esta conmovedora novela sobre lazos familiares, segundas oportunidades y primeros amores. Desarrollada a lo largo de 24 horas, la historia de Hadley y Oliver nos convence de que el amor verdadero puede aparecer en nuestras vidas cuando menos lo esperamos.