Padres Que Odian: Supere su Doloroso Legado y Recupere su Vida = Parents Who Hate (Paperback)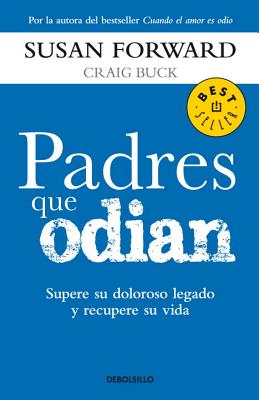 Please email or write store for pricing and availability information.
Description
---
En esta notable guia de autoayuda, la doctora Susan Forward te lleva de la mano, a traves de casos reales de hijos de padres que odian, para ayudar a liberarte de los patrones frustrantes de tu relacion con tus padres y te ayuda, asimismo, a descubrir un excitante mundo nuevo de seguridad personal, fuerza interior e independencia emocional. ENGLISH DESCRIPTION Are you the child of toxic parents? When you were a child... Did your parents tell you you were bad or worthless? Did your parents use physical pain to discipline you? Did you have to take care of your parents because of their problems? Were you often frightened of your parents? Did your parents do anything to you that had to be kept secret? Now that you re an adult... Do your parents still treat you as if you were a child? Do you have intense emotional or physical reactions after spending time with your parents? Do your parents control you with threats or guilt? Do they manipulate you with money? Do you feel that no matter what you do, it's never good enough for your parents? In this remarkable self-help guide, Dr. Susan Forward draws on case histories and the real-life voices of adult children of toxic parents to help you free yourself from the frustrating patterns of your relationship with your parents and discover a new world of self-confidence, inner strength, and emotional independence.
About the Author
---
Susan Forwardes terapeuta, conferencista y escritora de renombre internacional. Sus libros, que incluyen los bestsellers"Cuando el amor es odio," "Padres que odian," "Chantaje emocional," "No se obsesione con el amor," "Suegros destructivos," "Money Demons"y"Betrayal of Innocence," se han traducido a mas de veinte idiomas y han vendido cientos de miles de copias en todo el mundo. Ademas de una trayectoria de mas de veinte anos como terapeuta privada, ha sido terapeuta de grupo, instructora y asesora en infinidad de instalaciones medicas y psiquiatricas del sur de California. Es comun verla como invitada en los medios, y durante seis anos tuvo su propio programa de radio a traves de la cadena ABC de Estados Unidos."